When a person seemingly vanishes without a trace, it is not uncommon for their loved ones to attempt to get ahold of them via phone, social media, etc. Communication from a missing person via phone or computer can be helpful for investigators as well, because they can trace phone pings/IP addresses to identify the location where messages were sent or calls were made. Unfortunately, there is always a possibility that the missing person's phone or social media accounts are being used by somebody other than the missing person. In fact, there are numerous cases in which a perpetrator has used a victim's phone or social media accounts to communicate with the victim's loved ones in attempt to throw off the investigation. Below is a list of 7 such cases, where a victim was impersonated by the person responsible (or believed to be responsible) for their disappearance.
7. The Disappearance and Presumed Murder of Candice Taylor
Candice Taylor vanished at the age of 21 in March 2017. She was reportedly last seen in the northeast side of Columbus, Ohio. Candice's mother reported her missing on March 17th, 2017. However Candice's mother stated that she continued to receive text messages from Candice's phone up until June 2017. The first text message was sent shortly after Candice was reported missing. The message stated that Candice was pregnant and she was going to Cincinnati to "clear her head." The next set of messages were sent during the months of April and May. During those months, Candice's mother reportedly received messages from Candice's phone, stating that she wanted "space for a month or two." The last message Candice's mother received was on June 24th, 2017—Candice's 22nd birthday. Candice's mother reportedly sent her a text to wish her a happy birthday, to which she received a response that simply stated "thanks".
Unbeknownst to Candice's loved ones, a set of human legs were found in a garbage truck at a garbage sorting facility on the northwest side of Columbus on
March 29th, 2017
---just days after Candice was reported missing. It took nearly two years to identify who the legs belonged to, but
in January 2019, investigators confirmed that the partial remains were that of Candice Taylor.
At the time the partial remains were found, Candice's mother still believed that her daughter was alive—as she was still receiving text messages from her phone for months after the fact. However, once the human remains were identified, police shifted Candice's case into a homicide investigation.
If Candice has been deceased since March of 2017, it is clear that the text messages that her mother received from Candice's phone were not from Candice herself.
It appears likely that whoever had her phone knows what happened to Candice, but the phone has never been located and police have not publicly announced any suspects or persons of interest in the case. Candice's case remains unsolved today. [
read more
]
6. The Disappearance of Taveta Hobbs
Taveta Hobbs vanished at the age of 43 on November 24th, 2008. She was reportedly last seen by her husband Phil Hobbs at their home in Raleigh, North Carolina. In late November 2008, Taveta's boss received a text message from her phone that stated she was quitting her job. Her boss found this odd, as Taveta was reportedly doing well at her job and she had not made any prior indications that she was going to quit. Even more unusual, Taveta never picked up her final paycheck. She has never been seen or heard from again.
Taveta's family members were used to going long stretches of time without hearing from her, but they began to worry when almost a year passed without any word from her. In October 2009, Taveta's brother finally filed a missing persons report. Once police began to investigate, they questioned Taveta's husband Phil. He told police that Taveta abruptly left and never returned. She left behind her car and all of her other personal belongings. Police found it odd that Phil never reported his wife missing. He explained that he thought Taveta was leaving him. Still, police found it suspicious that Phil never attempted to contact Taveta and that there has been no activity on her cell phone or bank account.
In 2018, police announced that they believe Taveta was murdered. It is also believed that her killer is the one who sent the text to her boss to say that she was quitting. Taveta's husband is still a person of interest in the case, but unfortunately no arrests have been made. Her case remains unsolved. [
read more
]
5. The Disappearance of Bethany Decker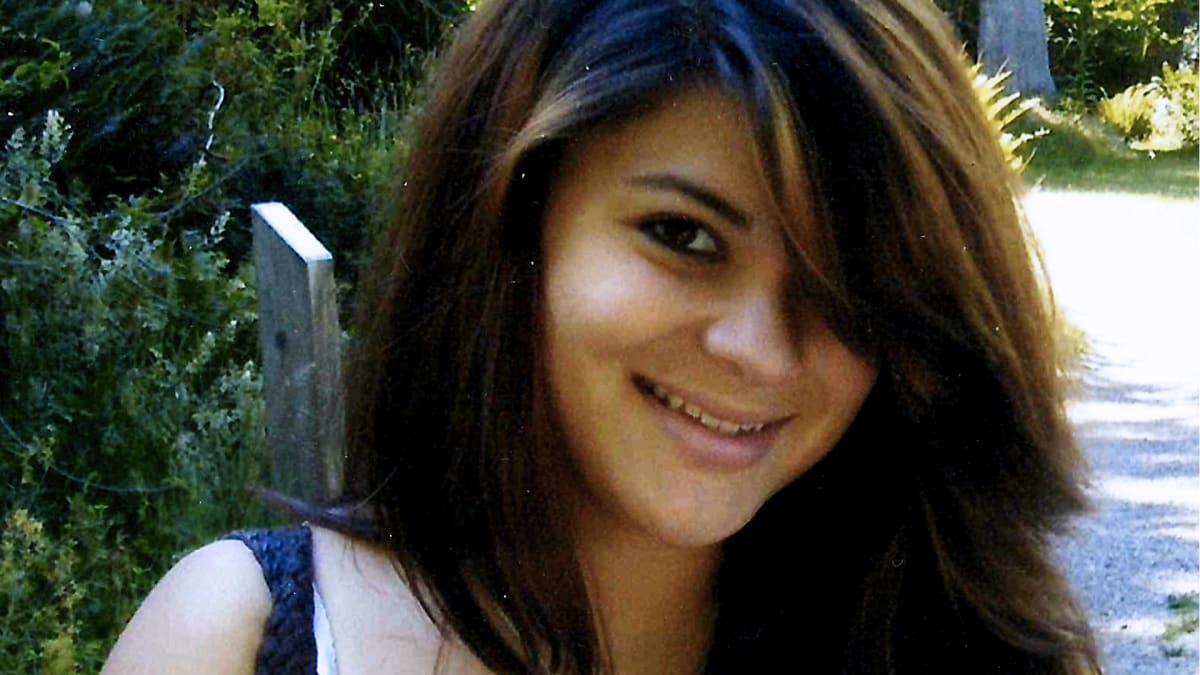 Bethany Decker vanished from Ashburn, Virginia on January 29th, 2011. The 21 year-old was quite busy during this time of her life--at the time, she was both a full time student and full time worker. She also was pregnant with Ronald Roldon's child. Bethany began having an affair with Ronald while her husband, Emile Decker, was deployed in Afghanistan. However, shortly before her disappearance, Bethany was open to working things out with Emile. She had also told friends that Ronald was abusive and she wanted to break-up with him for good.
It took weeks for Bethany to be reported missing, as her family members were used to going long stretches of time without hearing from her since she was so busy. However, during early weeks of February 2011, Bethany's friends began to receive bizarre Facebook messages from her. It has not been revealed what exactly those messages said, but apparently Bethany's friends were immediately able to tell that the messages were not from Bethany. Her friends finally contacted her family on February 19th, 2011--and she was reported missing later that afternoon.
Ronald Roldon was a person of interest in Bethany's disappearance since the early stages of the investigation. He denies being involved, and is currently serving an 8 year prison sentence for physically assaulting another girlfriend in 2014. In 2020, Ronald was finally charged with Bethany's abduction. His charges are pending. [
read more
]
4. The Disappearance and Murder of Kiera Bergman
19 year-old Kiera Bergman disappeared after leaving her Phoenix, Arizona home on August 4th, 2018. Her roommate, Destiny Hall-Chand reported her missing the following day after Kiera failed to return home or to show up for work. Destiny was immediately concerned about this, as her last communication with Kiera was a text message that Destiny described as "strange". At some point after leaving her home on the 4th, Kiera sent a message to Destiny that said she was going to hang out with a man she met at the store a few days earlier. According to Destiny, this did not sound like something that Kiera would do. That message was the last known activity on Kiera's phone and she was never heard from again after that.
Kiera's ex-boyfriend Jon Clark (23) was identified as a person of interest shortly after she was reported missing. Investigators learned that Jon was the last person to see Kiera before she vanished, although he denied any knowledge of her whereabouts. Kiera's loved ones also suspected that Jon had something to do with her disappearance--they felt that Jon was controlling of Kiera, and the couple had broken up very shortly before she vanished. The investigation took a heartbreaking turn on September 6th, 2018, when Kiera's body was found in a Buckeye near Route 85. Her cause of death was undetermined, but it was investigated as a homicide. Jon Clark was charged with Kiera's murder on the morning of September 11th, 2018. At the time, it was believed that Jon killed Kiera and then used her phone to send the aforementioned text messages to Destiny.
Over a year after his arrest, in April 2020, the murder charges against Jon Clark were dropped. The judge decided to dismiss the charges after learning that prosecutors did not share information provided by anonymous witnesses with Jon's defense team. Additionally, the judge ruled that both investigators and prosecutors did not follow up on various tips from people who claimed to have seen Kiera alive on dates past August 4th, 2018. Many still believe that Jon Clark is responsible for Kiera's death, but for now he remains a free man. Kiera's case currently remains unsolved. [
read more
]
3. The Disappearance of Katelin Akens
Katelin Akens vanished at the age of 19 on December 5th, 2015. At the time, she was visiting her family members in Northern Virginia. On the day of her disappearance, Katelin was scheduled to fly back to Arizona, where she lived with her fiancé, Amber. Katelin's mother was unable to take her to the airport, she she arranged for her ex-husband/Katelin's ex-stepfather to drop her off that afternoon. A few hours before Katelin's scheduled flight, her mother received a text from her ex-husband stating that he had dropped Katelin off. She also received a text from Katelin's phone stating that she had arrived at Reagan International airport. However, around the same time, Amber also received a text from Katelin's phone stating that "something had come up," and Katelin would not be returning that day. Both Lisa and Amber later learned that Katelin never boarded her 5:40pm flight. Both tried to get ahold of her and were unsuccessful—until finally Lisa received another text from Katelin's phone at 7:15pm, that stated she "just wanted to be left alone." Katelin has not been seen or heard from since.
When questioned, Katelin's ex-stepfather told both family members and police that Katelin requested to be dropped off at Springfield Mall, from where she would walk to the Franconia-Springfield Metro station and take the Metro the rest of the way to the airport. However, there has been no evidence to support that Katelin was ever at that mall or Metro stop on that day. Additionally, 2 days after her disappearance, her luggage was found in a drainage ditch around 50 miles away from the airport.
Katelin's cell phone pings added to the mystery as well.
Investigators found that the initial text sent from Katelin's phone to her mother, stating that she had made it safely to the airport, actually pinged off of a tower 30 miles away from the airport. The text Katelin's mother later received at 7:15pm on that night pinged off of a tower 15 miles from Fredericksburg. Additionally, the text that Katelin's stepfather sent to Katelin's mother, stating that he just had dropped Katelin off, pinged near his home, rather than near the mall or airport. After learning this information, Katelin's loved ones began to believe the texts were not actually sent by Katelin herself. In fact, this information cast even more suspicion against Katelin's ex-stepfather.
Despite all of this, the stepfather has never been officially named a suspect in this case—however, the investigation is still ongoing. Katelin remains missing today. [
read more
]
2. The Disappearance and Murder of Jholie Moussa
Jholie Moussa (16) disappeared from her home in Alexandria, Virginia on January 12th, 2018. That evening, she was doing her twin sister Zhane Moussa's hair, pausing every few minutes to text on her phone. According to Zhane, after receiving one particular text, Jholie abruptly stated that she had to go and promptly left their residence on foot. Jholie told Zhane that she would be returning soon, however, she never returned at all that night. A few hours later, Zhane received a text from Jholie's phone that stated that she was going to a party in Norfolk–a town over 200 miles away from Alexandria. Jholie was never seen or heard from again.
While investigators initially believed Jholie had run away, her family members immediately knew something was amiss. Jholie did not have any direct ties to Norfolk and they did not believe she went there. Their fears were unfortunately confirmed two weeks later, when Jholie's body was found in a wooded area at Woodlawn Park–located less than a mile from her home. At that point, police began to believe that whoever murdered Jholie also sent the text message to Jholie's sister about the party in Norfolk.
Jholie's 17 year-old ex-boyfriend
Nebiyu Ebrahim
was immediately looked into as a suspect. Jholie already had an order of protection set against him prior to her murder. Additionally, he was already charged for allegedly assaulting Jholie at some point throughout their relationship. Ebrahim was charged with Jholie's murder on August 31st, 2018. In September 2019, he pleaded guilty to the murder charges. Ebrahim was sentenced to 99 years in prison. [
read more
]
1. The Disappearances of Kala Brown & Charlie Carver
South Carolina couple Kala Brown (30) and Charlie Carver (32) were looking to make some extra cash when they were hired by Todd Kohlhepp (49) to come to his home and clean his property. The couple went to Kohlhepp's home on August 31st, 2016--not knowing that Kohlhepp had very sinister plans. Shortly after arriving on the property, Kohlhepp shot Charlie to death. Then, Kohlhepp forced Kala inside a storage container on his property and chained her up.
After Kala and Charlie were reported missing by their loved ones, Charlie's Facebook page continued to be active. In fact,
a series of bizarre posts were continually popping up on Charlie's Facebook page,
leading those closest to him to believe that somebody else was controlling the account. Investigators also tracked Kala and Charlie's cell phone pings in an attempt to locate the couple. They discovered that Kala's final cell phone ping was at Kohlhepp's property.
In November 2016, police obtained a warrant for the property. It was then that Kala was found chained inside the storage container. Kala told investigators that Kohlhepp had murdered Charlie and buried him somewhere on the property. She also mentioned that Kohlhepp had other previous victims, as well. Kohlhepp was arrested shortly thereafter, and it was soon revealed that Kohlhepp was a serial killer responsible for numerous other murders.
While never confirmed, it is believed that Kohlhepp was the one posing as Charlie on his Facebook page. He eventually pleaded guilty to seven counts of murder and is currently serving a life sentence. [
read more
]