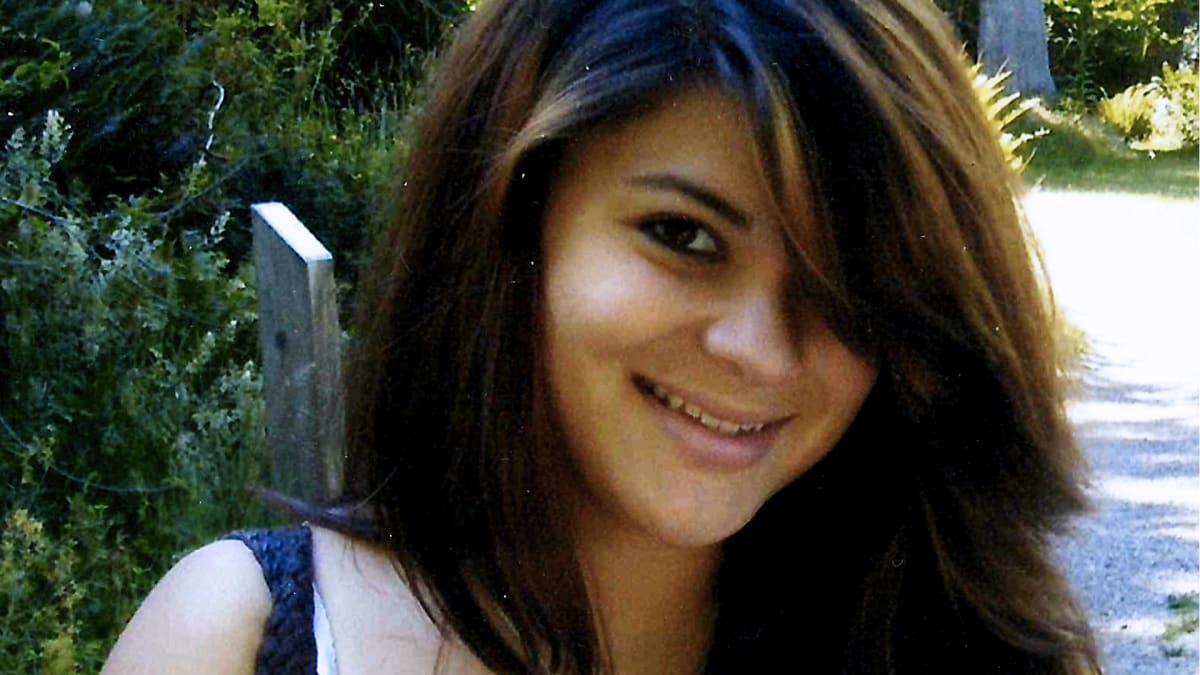 Bethany Decker disappeared on January 29th, 2011. At the time of her disappearance, 21-year-old Bethany was leading a very busy life. She was married to Emile Decker, a member of the US Army. The two had one child together who lived with Bethany's parents while Bethany was attending school at George Mason University full time and working as a waitress.
Bethany and Emile
Bethany also had a boyfriend—Ronald Roldan. Bethany and Ronald had grown close while Emile was deployed in Afghanistan. However, Bethany and Emile still maintained a romantic relationship when he was given leave from deployment. In fact, Bethany was five months pregnant in late January 2011, and the father of this child remains unclear today.
Emile apparently knew about the pregnancy and the affair but was still willing to work things through with Bethany. In the weeks prior to her disappearance, Bethany and Emile took a trip to Hawaii together. Emile told police that he last saw Bethany on the morning of January 29th at his family's home in Maryland before she went back to her apartment in Ashburn, Virginia.
On February 2nd, Emile returned to Afghanistan and Bethany did not show up at the airport to send him off. Emile and his family and friends simply attributed this to their marital problems. Bethany's family members stated that they did not hear from her during this time either, however they were used to not hearing from her for stretches at a time since she was so busy.
Over the next few weeks, Bethany's friends began receiving Facebook messages from Bethany's account. Bethany's friends were immediately able to tell that the messages were not actually from Bethany. Her friends finally contacted her family on February 19th, 2011. Bethany's grandmother then drove to her apartment to check on her. She found Bethany's car in its usual spot, but it was parked at a "weird angle" and a tire was flat.
After knocks to her apartment door went unanswered, Bethany's grandmother called Loudon County police and reported her missing. Once police began investigating, it was revealed that Bethany had not used her bank accounts or cell phone since January 29th, nor had she reported to work or attended her classes. At this point, the worries for Bethany's safety escalated.
Initial suspicions about Ronald Roldan.
Police determined that the last person to see Bethany that day was Ronald—who told police that he went over to the apartment on that afternoon but left a few hours later and never heard from Bethany again after that.
Years passed, and there was no trace of Bethany, nor was there any record of her child being born. Bethany's family has long suspected that Ronald had something to do with her disappearance. Her mother claims that Ronald was abusive towards Bethany, and that Bethany had planned to cut ties with him once and for all.
Other charges against Roldan.
Ronald apparently also stopped cooperating with the police early on into the investigation. He eventually began another relationship with a woman named Vickey Willoughby, who also claimed that Ronald was violent and abusive. In 2014, Ronald was arrested for attacking and shooting Vickey 3 times, once in the head, during an altercation at Vickey's North Carolina home.
Vickey lost one of her eyes as a result of her injuries. Ronald plead guilty in 2016 to two felony assault charges and was sentenced to six to eight years in prison.
Ronald Roldan mugshot
Abduction and Murder Charges.
After being sentenced for the felony assault charges, many were all but positive that he was involved in Bethany's disappearance. It took years, but finally in November of 2020, Ronald Roldan was charged with Bethany Decker's abduction.

The following month, he was charged with Bethany's murder, as well.
A plea deal.
In November of 2022, Ronald accepted a plea deal and pleaded guilty to second-degree murder. In February of 2023, he was given a 40-year suspended sentence and has been ordered to spend 12.5 of those years in prison.
Where is Bethany?
Despite the fact that Ronald admitted to murder, Bethany's body has still yet to be found. Her loved ones are still hoping to lay her to rest.