Many unsolved murders/disappearances have primary theories that emerge early on during the investigation. A strong effort is usually placed upon investigating said theories, with the hope of locating the perpetrator or missing person as quickly as possible. However, there are quite a few cases in which the original theory in a murder/disappearance turned out to be completely wrong. Due to this, it took even longer for the truth in these cases to be revealed. The following 6 cases are examples of initial theories gone wrong.
The Murder of Jacquelyn Smith
Jacquelyn Smith (54) was brutally murdered on the evening of December 1st, 2018. Jacquelyn was stabbed to death while returning home from a night out in Baltimore, Maryland with her husband Keith Smith (54) and her stepdaughter Valeria 'Shavon' Smith (28). By Keith's account, Jacquelyn was stabbed when she rolled down her car window to give money to a woman who was holding a sign that read "please help feed me and my baby." Keith told police that as Jacquelyn went to give the woman money, another man approached the car and reached for Jacquelyn's wallet. Keith told police that a struggle between Jacquelyn and the man ensued, that resulted in Jacquelyn being stabbed in the torso. She was rushed to the hospital where she later died.
Police spent the first few days of the investigation searching for the man who was described by Keith.
Eventually, though, police realized that this man actually did not exist at all.
At this point, police shifted their investigation to the last known people to have seen Jacquelyn before she was stabbed: her husband Keith, and her stepdaughter, Shavon. On
March 3rd, 2019,
Keith and Shavon were charged with Jacquelyn's murder. However, by June 2019, the murder charges against Shavon were dropped. She now faces charges of being an accessory to murder after-the-fact. A motive for Jacquelyn's killing has not yet been revealed and the case is still pending. [
read more
]
The Kidnapping of Abigail Hernandez
Abigail Hernandez vanished at the age of 14 on October 9th, 2013. The teen opted to walk to her Conway, New Hampshire home after school that day instead of taking the bus. At some point as she walked home, she was abducted by a 34 year-old man named Nathaniel Kibby. Abigail's family and friends had no clue what had happened to her, however they were immediately worried for her safety. Then, just a few weeks later, Abigail's mother received a letter than was confirmed to be written by Abigail. The letter made it seem as if Abigail had run away, but both investigators and Abigail's loved ones feared that she had been coerced into writing the letter.
Still, this did not stop rumors about Abigail's whereabouts to circulate. Many stated that they felt Abigail was pregnant and that she ran away so she could have the baby without anyone knowing. Police spent a large portion of the investigation looking at Abigail's boyfriend at the time, but he was eventually cleared.
Months passed without any word from Abigail. Then, in July 2014, Nathaniel finally freed Abigail and dropped her off about a mile away from her home. Abigail returned to her family and the investigation into her disappearance immediately shifted. At first, Abigail did not disclose the identity of her captor (due to fear), and the rumors about her continued to circulate. Due to the fact that she was missing for about 9 months, the pregnancy rumors intensified. Finally, though, Abigail revealed the true identity of her captor and Nathaniel was subsequently arrested. He is now serving a life sentence for kidnapping, imprisoning, and sexually assaulting her. [
read Abigail's victim impact statement
]
The Murders of Tammy Jo Parker & Bryan Capnerhurst
Tammy Jo Parker (left) Brett Parker (center) and Bryan Capnerhurst (right)
Tammy Jo Parker and Bryan Capnerhurst were both killed by Tammy's husband Brett Parker on April 13th, 2012. Tammy and Brett lived in the small town of Irmo, South Carolina. Brett and Bryan knew each other as business partners. Both were involved in illegal sports betting in Midlands—in fact, many referred to Brett as the "kingpin" of the operation. Both men were addicted to gambling and both were reportedly suffering from debt. It is believed that Brett's debt motivated the killings. He had a million dollar life insurance policy on Tammy that he wanted to collect, and he used Bryan as a person to place blame upon.
After the murders, Brett called the police and told them that Bryan had broken into their home and immediately shot Tammy. Then, he demanded money from Brett's safe. Brett then said that he grabbed his own gun from above his safe and shot Bryan in self-defense. His explanation of events portrayed him as a victim in this situation, however the police continued to investigate the case.
Three months after the incident, Brett was charged for murdering both Tammy and Bryan. He continued to maintain his innocence and claimed his version of events was the truth. Brett pleaded not guilty to the charges. At the trial, prosecutors presented their belief that Brett wanted to relieve himself of debt and to get out of his marriage, so he concocted this plan to kill his wife and his business partner who wanted to collect money that Brett owed him. The prosecution then presented evidence Brett shot and killed Tammy before Bryan even arrived at their home, and Bryan was shot shortly after showing up. It was also revealed that Brett's claim that Bryan immediately began to shoot as he entered the home was false as well, as surveillance footage from the Parker's home showed that Bryan entered the house a full 11 minutes before 911 was called.
Brett was found guilty of all charges. He was sentenced to two consecutive life sentences. He attempted to appeal his case in 2016, but the conviction was upheld by a three-judge panel. Brett currently remains behind bars in a Columbia, South Carolina prison. [
read more
]
The Disappearance and Murder of Mike Williams
Denise Williams (left) Mike Williams (center) and Brian Winchester (right)
Mike Williams
and
Denise Williams
were high school sweethearts from Florida. The pair married in 1994 and moved into a home in Tallahassee. At some point, Denise began having an affair with Mike's longtime best friend,
Brian Winchester.
Together, Denise and Brian devised a plan to get rid of Mike so they could be together
and
so they could collect Mike's lucrative life insurance policy.
Mike was reported missing on December 16th, 2000, after her failed to return home from a duck hunting trip on Lake Seminole. After his car was found abandoned near the lake, a massive search and rescue effort ensued. During that search, Mike's boat was found abandoned around a cove not far from the boat landing. After this discovery, it was believed that Mike had fallen off his boat and drowned.Mike's body never surfaced, so it was theorized that he might have possibly been dismembered and hidden by alligators. Although there was no concrete evidence of this, Mike was declared dead 6 months after his disappearance. Denise collected her deceased husband's insurance policy, for which she received $1.5 million. She later went on to marry Brian.
Denise and Brian promised to never tell anyone what really happened to Mike, even when their relationship soured in 2012. By 2015, Denise filed for divorce. Brian objected, but was ordered by a court to comply. Out of rage and fear that Denise would tell police what really happened to Mike, Brian kidnapped Denise at gunpoint on
August 5th, 2016.
Denise coerced Brian into letting her go after promising not to call the police, but she did so anyway immediately after the fact. Once Brian was in custody, he told police the truth about what really happened to Mike Williams: he had been murdered. Brian had pushed him into Lake Seminole and then shot him to death. Then, he disposed of his body. Brian told authorities where to find Mike's body and implicated Denise as one of the co-conspirators. Denise was subsequently arrested and charged with first-degree murder, conspiracy to commit first-degree murder and accessory after the fact. She was found guilty of all charges and is currently facing a life sentence. [
read more
]
The Disappearance and Murder of Jaray Wilson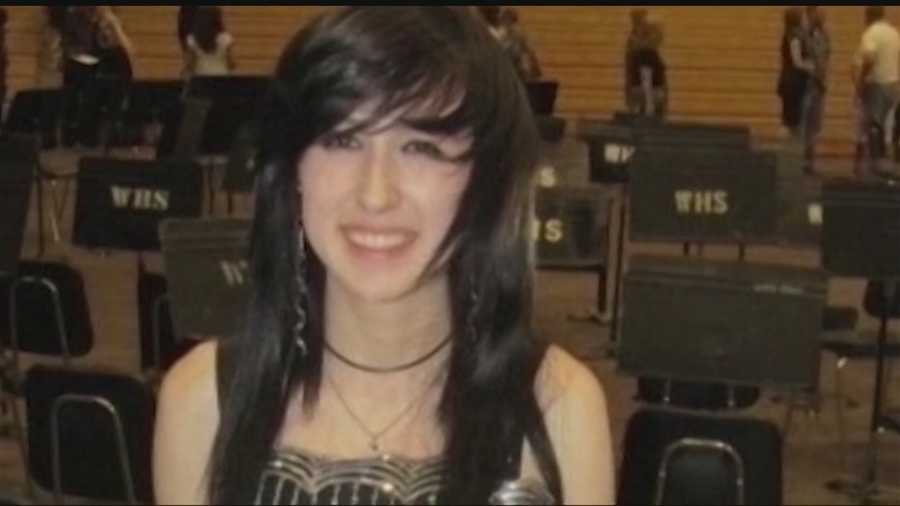 Jaray Wilson was 16 years old when she vanished on October 14th, 2012. The teen was picked up from Hydro, Oklahoma by friends that afternoon, and never returned home. Shortly after she was reported missing, rumors began to circulate that Jaray had been sold into sex trafficking. Those rumors likely came from Jaray herself–prior to disappearing, she told her friends that she was worried about being sold into prostitution to pay off a drug debt to known dealer, Gilberto Paz. Paz was considered a person of interest early on, but cooperated with authorities throughout the investigation and was later cleared. Despite this, many still believed that Jaray had been trafficked, and Oklahoma's Human Trafficking Unit was put in charge of investigating her case.
Over a year later, investigators learned that trafficking was not involved in Jaray's case at all. On December 17th, 2013, 19 year-old Cody Godfrey confessed to witnessing Jaray's murder the last night she was seen. He told authorities that his friend, 19 year-old Tucker McGee shot Jaray in the head that night after the 3 of them smoked synthetic marijuana together. Cody later lead authorities to her remains, located in a field north of Weatherford that many refer to as the "Marijuana Field." Tucker was subsequently arrested in charged with murder, while Cody was arrested and charged with being an accessory after the fact.
Tucker went to trial in 2015. During the trial, Cody testified Tucker wanted to kill Jaray because he found her "annoying" and said she "would not stop talking about her problems". A jury convicted Tucker and he was sentenced to life in prison without parole. [
read more
]
The Disappearance and Murder of Amber DuBois
Amber DuBois disappeared while walking to school on February 13th, 2009. The 14 year-old was reported missing shortly after her mother's boyfriend returned to their Escondido, California home around 4pm that day. Upon his return home, he noticed they had a voicemail from Amber's school stating that she had not arrived at school that day. Amber's mother reached out to friends and none of them had heard from her and they did not know of any plans she had to skip school that day. Amber's mother immediately began to fear something terrible had happened to her daughter.
As time passed, police had very few leads to work with in Amber's case. They then began to focus on the people inside Amber's home–more specifically, her mother's boyfriend Dave Cave. Amber and Dave had not been getting along in the months prior to her disappearance, but they had apparently called a truce shortly before she vanished. Dave adamantly denied being involved in Amber's disappearance, but that did not stop Amber's mother from having doubts. Six weeks after Amber was reporting missing, her mother broke up with Dave and moved out of his home. She maintained that she did not believe Dave had carried out a premeditated plan to kill Amber, however she felt there was a possibility that something bad could've happened to Amber during a confrontation with Dave that was covered up.
Dave remained a person of interest in the public eye for the next year as Amber remained missing. Then, on February 2010, another young girl from the area went missing: 17 year-old Chelsea King. Chelsea was unfortunately found murdered just days later, and DNA found on her body/clothing led police to a registered sex offender named John Albert Gardner II. Gardner was arrested for Chelsea's murder and was inevitably questioned about Amber's disappearance as well. Gardner eventually confessed that he had also raped and murdered Amber. He revealed the located of her body, which was found in a remote area shortly thereafter. An autopsy revealed that Amber had been brutally raped and stabbed to death.