As explained in the original
Initial Theories Gone Wrong
list, many unsolved murders/disappearances have primary theories that emerge early on during the investigation. A strong effort is usually placed upon investigating said theories, with the hope of locating the perpetrator or missing person as quickly as possible. However, there are quite a few cases in which the original theory in a murder/disappearance turned out to be completely wrong. Due to this, it took even longer for the truth in some of these cases to be revealed. Some other cases remain unsolved, even after the initial theory has been disproved. The following list contains 6 more examples of initial theories gone wrong.
The Disappearance & Death of Joshua Redfield
Image source: WSTM
Joshua Redfield was reported missing at the age of 18 on December 8th, 2016. Joshua left his family's Ogden, New York the previous afternoon after telling his mother that he was going to go visit his sister. He reportedly never arrived to see his sister, and he never returned home. After not hearing from him for 24 hours, Joshua's mother reported him missing.
At the time of his disappearance, Joshua's step brother was serving time for breaking into and trying to burn down an alleged illegal gambling joint in Rochester. This led to speculation that Joshua's disappearance was connected to the illegal gambling investigation that was ongoing at the time. This speculation intensified after another man associated with Joshua's step brother was arrested as part of the gambling investigation in early February 2017--just two months after Joshua disappeared. However, the detectives working Joshua's case said they were unable to find a link between Joshua's disappearance and the gambling investigation.
A few weeks later, on February 18th, 2017, an unnamed witness called police after spotting a body on the north bank of the Erie Canal in Spencerport.
Just days later, the body was confirmed to be that of Joshua Redfield.
Since the discovery of his body, there has unfortunately been very little news about the investigation into his death. A cause of death has not been publicly revealed. Still, investigators remain adamant that Joshua's death is not related to the gambling investigation. His case remains unsolved. [
read more
]
The Disappearance & Death of Brittany Peart
Brittany Peart vanished in Elkton, Maryland on July 25th, 2008. The 21 year-old left her family's home after an argument with her mother. Brittany packed an overnight bag before leaving in her vehicle. She never returned home and was never heard from again.
Brittany's parents assumed that Brittany just needed some time to cool off, and they believed she would eventually return home. However, when she still had not returned by September, Brittany was finally reported missing. Another year went by without any sign of Brittany--so in October 2009, Brittany's family decided to hire a private investigator. It is unknown how in-depth the investigation was, but the private investigator ended up telling her family that Brittany had likely started a new life in another city.
Over two years later, on
December 4th, 2011
, human remains were found by hunters in a wooded area on the Maryland-Delaware state line.
Days later, those remains were identified as that of Brittany Peart. After initially believing that Brittany wanted to escape her old life, many now believed that Brittany was murdered.
Details about her exact cause of death remain unclear, but many of Brittany's friends have declared that they believe Brittany was killed by a man she was dating at the time of her disappearance. Her case remains unsolved today. [
read more
]
The Murder of Kaylyn Whitaker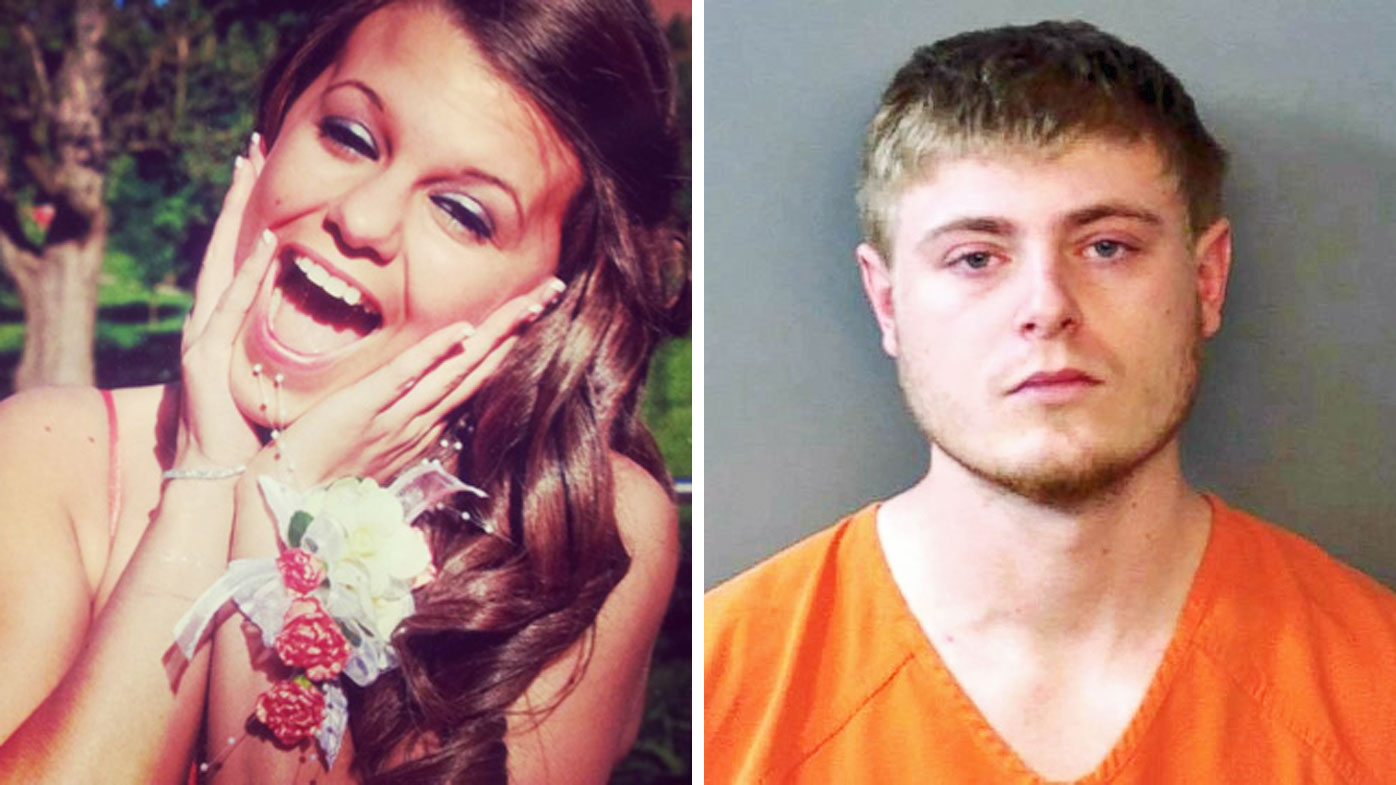 Image source: crimeonline.com
Kaylyn Whitaker (20) was shot to death inside her boyfriend's Martinsville, Illinois home on October 31st, 2014. Her boyfriend Connor Scott told police that Kaylyn had shot herself in the head. When police arrived on the scene, they found Kaylyn's body with a gun in her hand. Her death was ruled a suicide.
As the investigation about the incident continued, it seemed less and less likely that Kaylyn had shot herself. After analyzing her wound, forensic experts doubted that Kaylyn could have shot herself based on spot the bullet entered her skull. Ten months after she was killed, Kaylyn's death was reclassified as a homicide. Still, there were no arrests made in the case. Connor was an obvious suspect, but police did not charge him with anything at that time.
Years passed without any movement in Kaylyn's case. Then, on February 23rd, 2019, Connor walked into a Danville, Indiana police department and confessed to murdering Kaylyn back in 2014. It is unclear what drove him to confess, but authorities in Martinsville were contacted. Connor was eventually extradited back to Illinois, where he faced murder charges. In October 2019, Connor pleaded guilty. He was sentenced to 37 years in prison. [
read more
]
The Murder of Annie Kasprzak
Image source: mirror.co.uk
Annie Kasprzak was only 15 years-old when she brutally beaten to death on March 10th, 2012. She was reported missing that same evening, after her mother and stepfather found a note in the bedroom of her Draper, Utah home, stating she intended to run away. Annie wrote that she had told people she was pregnant, even though she really was not--and she decided to run away as a result. Annie's family members were shocked and saddened the following morning, when her body was found in the Jordan River. Her death was quickly ruled a homicide.
About a week after Annie's murder, a woman named Joanna Franklin told police that she witnessed Annie being killed by Daniel Ferry (31) and Veanuia Vehekite (30) during a house party at Daniel's house. Joanna explained that Daniel got angry after Annie refused his sexual advances and subsequently beat her to death with the help of Veanuia. Daniel already had an extensive criminal history, which is why investigators did not think Daniel's potential involvement was far-fetched. Daniel and Veanuia were both subsequently arrested and held in custody on suspicion of murder. However, as prosecutors began to build their case against the two men, they found that they had no evidence that they were actually involved in Annie's murder. Joanna Franklin would later admit that she only told police that Daniel and Veanuia were responsible for Annie's death in hopes that it would help her break free of criminal charges that she was already facing.
Investigators then circled back to those closest to Annie before her murder. The name Darwin 'Christopher' Bagshaw appeared on the investigator's radar several times. Christopher, who was only 14 years old at the time, was Annie's boyfriend. Annie told several people that she was pregnant with Christopher's baby in the weeks leading up to her death. Even though she was not truly pregnant, Christopher reportedly believed that she was. Christopher was the last person to see Annie alive before her body was found, and he was also caught asking friends to lie for him in regards to the investigation. After reviewing all the evidence in the case, investigators finally felt they had enough evidence to charge Christopher with Annie's murder. His charges were eventually upgraded to adult status.
In October 2016, Christopher pleaded guilty. He was sentenced to 15 years to life in prison. [
read more
]
The Death of Kathleen Savio
Pictured left:
Drew Peterson and his third wife, Kathleen Savio.
Pictured right:
Drew Peterson and his fourth wife, Stacy Cales Peterson.
Drew Peterson and Kathleen Savio married in May of 1992, just months after Drew's divorce from his second wife was finalized. They lived in Bolingbrook, Illinois and had two sons together. Drew worked for the local police department and was highly regarded in the community, despite the fact that Kathleen confided to many people that their marriage was toxic. Between 2002 and 2004, the police were called to their home eighteen times for domestic disturbances. Some of those calls even occurred after their divorce was finalized on October 10th, 2003. Just a few months later, on March 1st, 2004, Kathleen's body was found facedown in a waterless bath tub at her home. Her death was initially ruled an accidental drowning.
Kathleen's loved ones always believed that Drew was involved in her death--but investigators closed her case rather quickly. However, Kathleen's loved ones were still quite suspicious of him, and those suspicions intensified after Drew's fourth wife, Stacy Peterson, vanished on October 28th, 2007. Once Stacy was reported missing, the police questioned Drew--who said that Stacy had left him for another man. Both investigators and Stacy's family members doubted this. On as press conference in November 2007, investigators announced that they believed Stacy was a victim of foul play. Drew was the prime suspect, but he was not arrested at that time.
It did not appear to be a coincidence that his ex-wife died under suspicious circumstances, and now his new wife had vanished, also under suspicious circumstances. At this point, while investigating Stacy's disappearance, police decided to take a second look at the death of Kathleen Savio as well. Kathleen's body was exhumed and re-examined. Upon a second examination, investigators determined that Kathleen had been murdered, but the scene had been staged to look like an accident. In May 2009, Drew was arrested and charged with Kathleen's murder. He was found guilty in 2012 and sentenced to life in prison.
Drew denies killing Kathleen to this day. He also continues to deny his involvement in Stacy's disappearance. She remains missing today. [
read more
]
The Murder of Kelcey Fike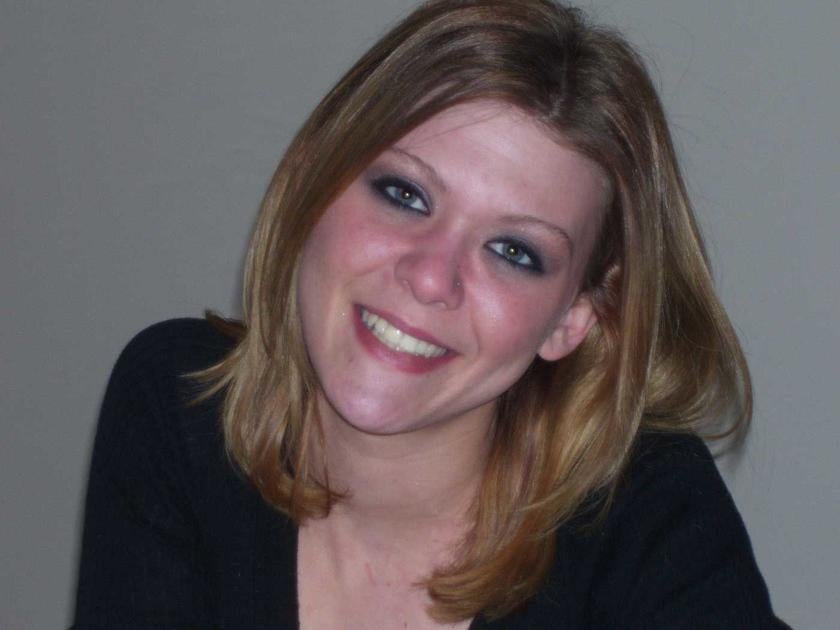 Kelcey Fike was murdered at the age of 21 during the early morning hours of June 17th, 2008. Around 4:30am that morning, Kelcey's neighbors called police after her mobile home in Kearney, Nebraska burst into flames. By the time firefighters arrived on the scene, the entire rear side of the trailer, where the back bedroom was located, was engulfed in fire. The firefighters were aware that a resident was inside the home, and they made their best efforts to extinguish the fire and potentially save a life. Unfortunately, when they finally were able to put out the flames, it was too late. Kelcey's lifeless body was found on the floor outside of her bedroom.
At first, both investigators and Kelcey's family members thought the fire was an accident. Kelcey lived in an old trailer with a faulty furnace, so it was initially believed that the furnace had caught fire. It was theorized that Kelcey died of smoke inhalation. However, as investigators took a closer look, they noticed that Kelcey's body did not appear to be badly burnt by the fire. They also noticed that Kelcey's body was covered in bruises, were nose has broken, and she had suffered blunt-force trauma to the head. An autopsy determined that Kelcey was strangled by hand and by a ligature. It was concluded that Kelcey was killed inside her home, and the killer then lit the home on fire in an attempt to cover it up.
Kelcey's boyfriend was cleared of suspicion in the case. Still, police believe that Kelcey was killed by somebody she knew. There were no signs of forced entry in the home, so it is likely that Kelcey let the killer into her house herself. According to friends and family, Kelcey would not allow somebody she did not know into her home. Investigators have extensively interviewed those closest to Kelcey, but no suspects or persons of interest have been publicly named. Her case remains unsolved. [
read more
]