Most missing persons and murder investigations are focused on the area where the victim was last seen before the disappearance or death. The place where a person was last seen is often the place where investigators are most likely to find clues and/or witnesses. However, there are certain cases where evidence or remains are found a significant distance from the place the victim was last seen. These cases are often even more difficult to solve, because investigators are then tasked with finding a potential link between the victim and the area the evidence was found. Below is a list of seven such cases, where evidence was found in an unexpected place. All seven of the cases remain unsolved today.
7. The Disappearance & Presumed Murder of Najah Ferrell
Najah Ferrell (33) was reported missing after she failed to show up for her new job at a Panera Bread in Avon, Indiana on March 15th, 2019. Over a week later, Najah's car was found abandoned near the Panera. Additionally, some of Najah's items were found strewn across the nearby interstate. The police focused their search for Najah in the Avon and Indianapolis areas, but unfortunately they were unable to locate her. Then,
on April 8th, 2019, two fisherman called authorities after they reeled a severed foot onto the shore of Crown Point--a pond location over 100 miles away from the town where Najah was seen.
In early May 2019, that severed foot was confirmed to belong to Najah Ferrell. Investigators have revealed very few additional details, however they are now treating her case as a death investigation. No other remains have been found. [
read more
]
6. The Disappearance of Melvia Roarx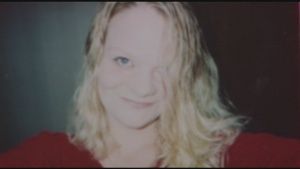 Melvia Roarx (28) left her Horse Branch, Kentucky home on the evening of June 4th, 2013 to go to a convenience store. She never returned home. Melvia's family members were worried from her safety immediately, as it was uncharacteristic of her to leave behind her children.
Eventually, Melvia's car was located at a gas station in Bullitt County, Kentucky--which is located over 80 miles away from Melvia's home in Horse Branch.
Melvia's family members cannot think of any reason Melvia would drive there--and have questioned if she actually drove the car there herself. There is no other known link between Melvia and Bullitt County. Her disappearance remains unsolved. [
read more
]
5. The Disappearance of Jacob Tipton
Jacob Tipton (25) has been missing since April 23rd, 2016. That evening, he left the Berea, Kentucky apartment he shared with his brother after stating he was going out for the night with friends. Jacob never returned home and has never been seen or heard from again.
Two weeks after his disappearance, Jacob's car was found abandoned in the parking lot of a cemetery in Hart County, Kentucky. The cemetery is located over 100 miles—approximately a 2 hour drive—away from Jacob's home in Berea. According to Jacob's mother, he does not have any connections in that area and it is unclear why he would drive there—or if he was actually the one to drive the car there himself.
Jacob's car was eventually towed to a used car lot, where it was cleaned. The police planned to sell the car as abandoned property, but then they realized it was associated with a missing person. Any potential evidence in the car was likely destroyed when it was cleaned. Since the discovery of the car, there have been very few other clues or details available about Jacob's disappearance. He remains missing today.
4. The Disappearance of Latrice Armstead
Latrice Armstead vanished from her hometown of Memphis, Tennessee on July 28th, 2012. The 38 year-old woman was last seen that day around 11am. Latrice never returned home to her two children and has never been seen or heard from again. Just three days after her disappearance, Latrice's car was found abandoned over an hour's drive away in Clarksdale, Mississippi. The car had been completely burned out and there was no sign of Latrice anywhere. After this discovery, Latrice's loved ones feared something sinister had happened to her.
Shortly before her disappearance, Latrice obtained an order of protection against her estranged husband, Tony Bledsoe. Once Latrice was reported missing, Tony was arrested for violating the order of protection, as he was seen with Latrice on two occasions the day she disappeared. Other than this, though, Tony has never been charged with anything related to Latrice's disappearance.
Due to her car being found in Mississippi, the Coahoma County police are investigating her disappearance. Latrice remains missing today. [read more]
3. The Disappearance of Ben Coffey
Ben Coffey mysteriously vanished at the age of 27 on December 31st, 2012. He was last heard from around dinnertime that evening, when he spoke to a friend on the phone and said he was headed to his home in Gloucester, Virginia for the night. The following day, on January 1st, 2013, police in Tappahannock, Virginia responded to a report of a disabled vehicle abandoned on Route 698. When officers went to investigate, they found a full-sized Dodge van registered to Ben Coffey. Ben's dog and many of his other personal items were found abandoned inside the van. Ben was nowhere to be found, and has never been seen or heard from again.
The area where Ben's car was found is
located 45 miles away from his home in Gloucester. However, cell phone records confirm that Ben was in Gloucester when he called his friend on the evening of December 31st.
This means that Ben's car ended up Tappahannock at some point after that phone call. It is unclear if Ben has any ties to that area, and subsequent searches of the area turned over very few clues. Ben's case remains unsolved today. [
read more
]
2. The Disappearance of Katelin Akens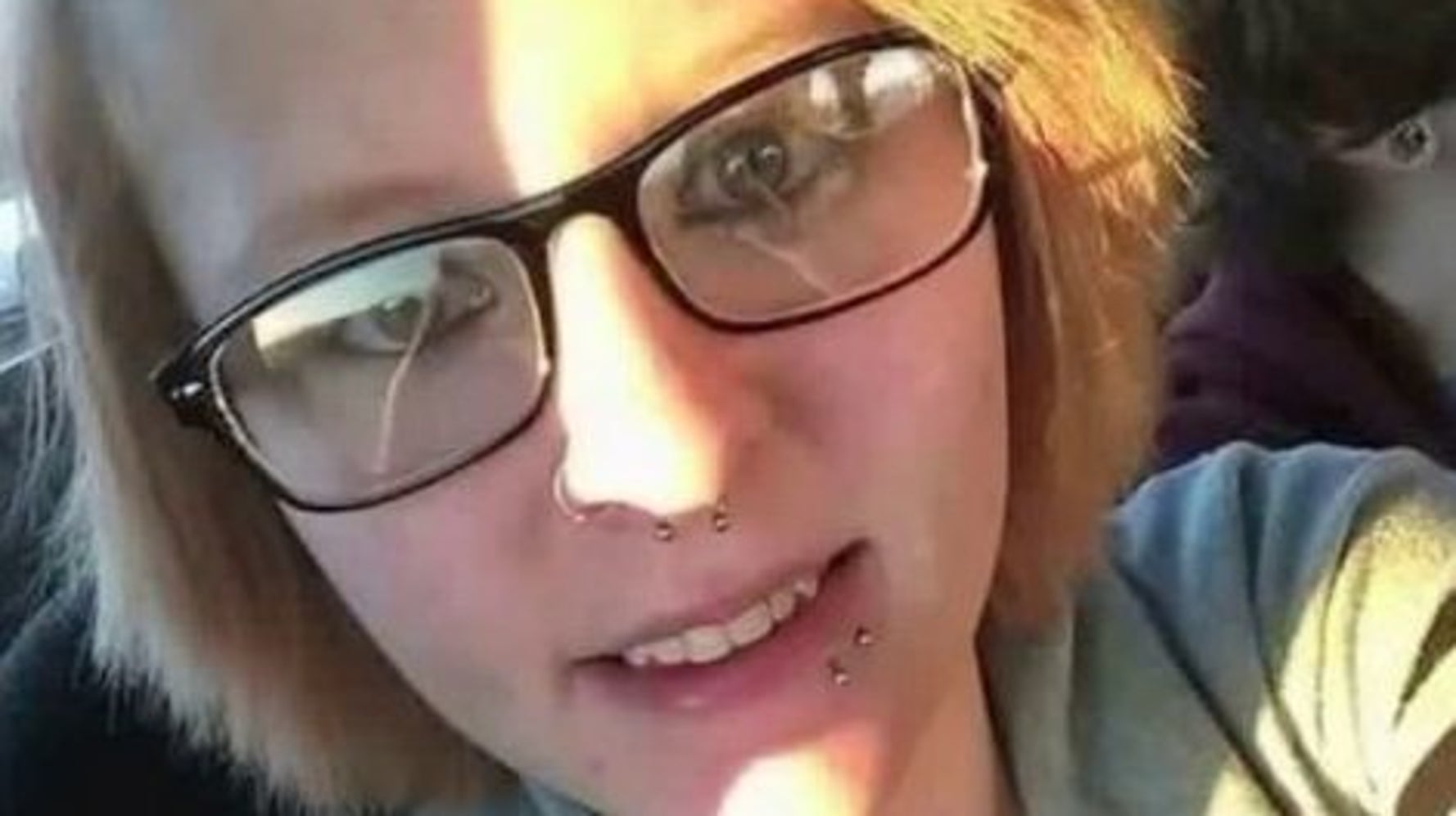 Katelin Akens vanished while visiting her family in Spotsylvania, Virginia on December 5th, 2015. That day, Katelin was due to fly back to Arizona, where she was living with her fiance. Katelin's mother was unable to drive her to the airport, so she arranged for Katelin's ex-stepfather to drive her instead. The ex-stepfather texted Katelin's mother that afternoon to say that he had dropped her off, but unfortunately Katelin never boarded her flight and has never been seen or heard from again.
Two days later,
Katelin's luggage was found 50 miles away from the airport—in a drainage ditch in Fredericksburg, Virginia.
Her luggage contained her phone charger, clothing, and her fiance's credit card.
When police questioned the last known person to see Katelin—her ex-stepfather—he revealed that he did not actually drop Katelin off at Reagan International airport. Instead, he claims that Katelin requested to be dropped off at Springfield Mall, from where she would walk to the Franconia-Springfield Metro station and take the Metro the rest of the way to the airport. However, there has been no evidence to support that Katelin was ever at that mall or Metro stop on that day. Additionally, Springfield Mall is located an approximate 40 miles away from where Katelin's luggage was later found.
Though many find Katelin's ex-stepfather to be suspicious, he has not been charged with anything related to Katelin's disappearance. No other suspects or persons of interest have been named. Katelin remains missing today. [
read more
]
1. The Disappearance & Murder of Lindsey Baum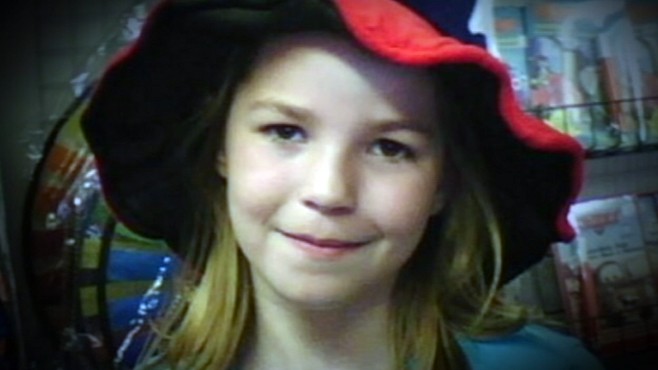 Lindsey Baum vanished at the age of 10 on June 26th, 2009. The young girl disappearance while walking home from a friend's house in McCleary, Washington. Lindsey's mother reported her missing that same evening, however an immediate search of the area did not yield any clues. Lindsey's case quickly garnered national attention, but still unfortunately appeared to grow cold quite quickly as well.
Over the years, many persons of interest have been investigated--including a local man who made 'inconsistent statements' to police about the case, and another man who reportedly was found with handwritten notes about Lindsey's disappearance in his possession. Investigators also searched the home of three elderly brothers who had been arrested for child pornography to search for a connection to Lindsey's case. Despite all of this, no arrests were made in Lindsey's case, and she remained missing throughout all of these searches.
Then, during September 2017, a hunter found human remains in a remote area of Eastern Washington. News about these remains were not spread in the media.
At that time, it is unclear if investigators even pondered the idea that the remains belonged to Lindsey, due to the fact that they were found in an area that is an approximate three hour drive away from Lindsey's home in McCleary. The remains were sent to Quantico, Virginia for forensic testing. Months later, on May 10th, 2018, investigators announced that the remains had been positively identified as Lindsey Baum.
Her case is now being investigated as a murder case. Unfortunately, Lindsey's case remains unsolved today. [
read more
]