Missing persons' investigations often focus on the actions & behaviors of a person prior to their disappearance. Family members and close friends of the missing person are often interviewed during this process in order to provide insight into the missing person's mood and the events leading up to the disappearance. There are quite a few cases in which investigators learn that a person was in distress before disappearing, and oftentimes these individuals behaved quite uncharacteristically before vanishing without a trace. These cases are often quite daunting and lead to more questions than answers. Below is a list of eight such cases in which an individual disappeared while in distress.
8. Ebonee Spears
Ebonee Spears has been missing since January 15th, 2016. The 30 year-old woman was last seen near her home in Wilmington, North Carolina. According to her family members, Ebonee was acting strangely in the hours leading up to her disappearance. At some point between 5:30 and 7pm, Ebonee's friend saw her walking up and down Nixon Street. The friend sensed that something was wrong, so he picked Ebonee up and took her to the nearby Community Boys & Girls Club. He told her to wait right there for him, but instead Ebonee walked to the local police station. She asked to use a telephone, and she was directed to a payphone. Ebonee reportedly was then heard cursing and storming off.
Ebonee then went back to the Boys and Girls Club. According to witnesses, she started to head home from the club around 8:30 or 9pm. Ebonee was last seen around her apartment around 10:45pm. At that point, she approached a man outside of her building and asked if she could bum a cigarette. The man told her that he did not have any left. Ebonee then muttered something about going to the store and walked away. She has never been seen or heard from again.
Ebonee's family members state that Ebonee had been recently diagnosed with lupus prior to her disappearance. She was reportedly telling people that the medication was 'messing with her head'. Ebonee remains missing today. [
read more
]
7. Toni Sharpless
Toni Sharpless
vanished after behaving erratically at a party during the early-morning hours of
August 23rd, 2009.
At the time, 29 year-old Toni and her friend
Crystal Johns
were attending a party the Gladwyne, Pennsylvania home of former 76er
Willie Green.
Around
4:30am, Toni apparently got into an altercation with another guest in the kitchen, which resulted in her pouring champagne on the floor and kicking things around. Willie told Toni and Crystal they both had to leave the party after that. The two women left in Toni's car, and Toni was reportedly very angry and upset while leaving. After driving a few blocks, Crystal told Toni that she was too drunk to drive. This angered Toni, and she ended up kicking Crystal out of her car. Toni then drove off alone and has never been seen or heard from again.
There are numerous theories about what might have happened to Toni, but unfortunately she still remains missing today. Although she was intoxicated at the time, Toni's loved ones still describe her behavior as unusual. Her car was later scanned on an automatic license plate reader in Camden, New Jersey--but unfortunately investigators were unable to ever track it down. There are currently no suspects or persons of interest in Toni's disappearance. [read more]
6. Shacaiah 'Blue' Harding
Shacaiah 'Blue' Harding vanished at the age of 19 on July 23rd, 2018. According to her family members, Blue was behaving very out-of-character in the weeks leading up to her disappearance. She was reportedly living on the streets of Billings, Montana at the time. On the day she vanished, Blue updated her Facebook page numerous times, expressing that she was upset about a failed relationship amongst other things in her life. She posted her final post shortly before midnight, which reads, "All depressing but I'm typing it like it's everything but.. relying on feelings suck." All of Blue's social media activity ceased after that, and she has never been seen or heard from again.
Although Blue's family members described her behavior as unusual prior to her disappearance, they maintained that she always kept in touch. They knew something was wrong in August 2018, after weeks had gone by without any word from Blue. She was finally reported missing on August 20th, 2018. There is unfortunately very little information available about Blue's case. She remains missing today. [
read more
]
5. Jeremy Jourdain
On the evening of October 31st, 2016, Jeremy Jourdain was attending a party in Bemidji, Minnesota with friends and some family members. According to other partygoers, nothing seemed amiss with the 16 year-old at the party--at first. Then, around midnight, Jeremy announced that he no longer wanted to be at the party. Suddenly and without warning, he took off running from the residence. Relatives who were also at the party tried to follow him, but they were unable to see where he went. It's possible that Jeremy tried to walk back to his home in Cass Lake, located over 14 miles away, but he never returned and has not been seen or heard from again after that.
It is unclear what exactly drove Jeremy to take off running from the party. After he was reported missing, authorities announced that they believed Jeremy was missing on his own accord--despite the fact that he did not take any money or personal items with him, nor did he have a history of running away. There has been no sign of Jeremy since that October 2016 night and he remains missing today. [
read more
]
4. Lauren Colvin
During the afternoon of January 10th, 2019, police in Panola County, Texas received a 911 call from 32 year-old Lauren Colvin (also known as Lauren Thompson). During the call, Lauren told dispatchers that she was running through a wooded area of Panola County, Texas, and that somebody was chasing her. Dispatchers stayed on the phone with Lauren for over 20 minutes, and through phone pings the police were able to locate the area where the call was placed. Within minutes, police found Lauren's car stuck in the mud on the side of the road near the Rock Hill community. However, they were unable to locate Lauren herself.
Police were later able to identify some of the people Lauren was with prior to vanishing. Nobody has been publicly identified, however police did state that a male friend was in the car with Lauren when she ran off the road and got her car stuck in mud. The male friend reportedly told Lauren that he was going to walk to his house to get another vehicle to help Lauren's car get out of the mud. At that point, Lauren began sprinting off into the woods, where she later called 911. A massive search for Lauren was launched in that area, but searchers were unable to locate her. However, searchers did find a shoe that was later confirmed to belong to Lauren.
Lauren still remains missing today. Authorities announced early on that they did not have any reason to suspect foul play, however it has still not been ruled out. [
read more
]
3. Ryles Chapman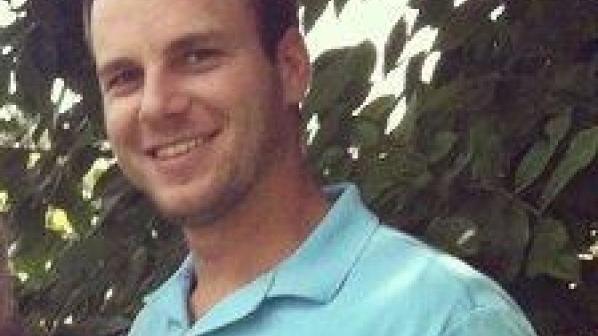 25 year-old Ryles Chapman has been missing since December 18th, 2013. He disappeared from his family's property in the Bocega area of Dothan, Alabama. At the time, Ryles was living on said property in his family's pool house. On the evening he vanished, Ryles was seen running from his parent's home, wearing only boxers, while screaming that somebody was chasing him. He did not bring his cell phone or any sort of personal identification or money when he left. Ryles never returned home and has never been heard from again after that. His family reported him missing on December 20th.
A friend of Ryles later reported that he saw Ryles on the night he disappeared, standing on the side of US-84, near the subdivision where he lived. The friend did not report seeing Ryles with another individual. After months went by without any trace of Ryles, investigators had an area around Bocage dug up in search of possible evidence. Unfortunately, nothing was found during their search. Ryles remains missing today. [
read more
]
2. Karlie Gusé
16 year-old Karlie Gusé disappeared from her family's Chalfant, California home during the morning hours of October 13th, 2018. The previous evening, Karlie was in a nearby town with her boyfriend and some friends. Around 8pm, Karlie called her stepmother Melissa Gusé and asked her to come pick her up. According to Melissa, Karlie was behaving erratically once she picked her up. Karlie eventually explained to Melissa that she and her friends had smoked marijuana, which was causing her to act paranoid and disoriented. Reportedly worried, Melissa decided to sleep in Karlie's room with her that night to make sure that she was okay.
Melissa later told authorities that
she last saw Karlie laying awake in her bed around 5:30 on the morning of the 13th. Melissa herself dosed back off to sleep after that, and when she woke up again around 7:15am, Karlie was gone. All of her personal belongings, including her cell phone, were still at the home. She was reported missing later that day.
There were a few reported sightings of Karlie on the morning she disappeared, but none of those sightings have been confirmed. As time has passed, more and more suspicions have fallen on Karlie's stepmother, Melissa, and on Karlie's father. However, police have not named any persons of interest or suspects in the case. Karlie remains missing today. [read more]
1. Elaine Park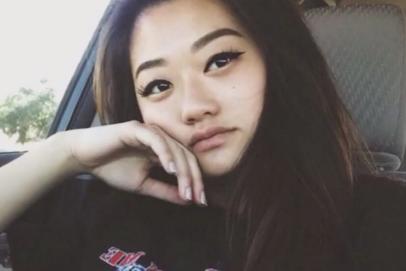 20 year-old Elaine Park disappeared on January 28th, 2017. On the night prior to her disappearance, Elaine slept at her ex-boyfriend's home in Calabasas, CA. On the morning of her disappearance, Elaine's ex-boyfriend said that she had abruptly woken up that morning and appeared to be in "some sort of panic." Surveillance footage shows her leaving her ex-boyfriend's home at 6:05am. Elaine has not been seen or heard from since.
On February 2nd, Elaine's car was found on Pacific Coast Highway, just south of Corral Canyon Road in Malibu. The doors were unlocked, the keys were in the ignition and her backpack, phone, computer and cash were inside the car. There were no signs of a struggle at the scene, however, there was no sign of Elaine either–and her whereabouts are still unknown.
Police say that Elaine's ex-boyfriend and his family have been cooperative in the investigation and that there is currently no reason to suspect that they are involved in her disappearance. Elaine's case remains unsolved.