Toni Lee Sharpless mysteriously vanished during the early morning hours of August 23rd, 2009. The 29 year-old woman was last seen by her friend Crystal Johns, shortly after the two of them left the home of former 76er Willie Green. Toni and Crystal had gone out to a few nightclubs the previous night before gathering at Willie's Gladwyne, Pennsylvania home for an afterparty.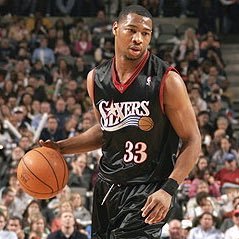 Willie Green
Shortly after 4:30am, Willie approached Crystal and said, "your friend is freaking out, and you both need to leave." Toni had apparently gotten into an altercation with another guest in the kitchen, which resulted in her pouring champagne on the floor and kicking things around. Toni and Crystal left in Toni's car after that, and Toni was reportedly very angry and upset while leaving. After driving a few blocks, Crystal told Toni that she was too drunk to drive. This angered Toni, and she ended up kicking Crystal out of her car. Toni then drove off alone and has never been seen or heard from again.
Two weeks after Toni was last seen, her car's license plate was scanned by an automatic license plate reader in Camden, New Jersey. By time the authorities in Pennsylvania were made aware of this, they were unable to track down the vehicle. Clues about Toni's whereabouts where scarce after that—in fact, it was three years before they received another lead. On November 30th, 2012, a private investigator received a letter postmarked from Trenton, New Jersey. The letter stated, "[Toni] got into an argument with a police officer, she died as a result, and I was paid much-needed $5,000 to move her car from Brooklawn to a shop outside of Boston." It is not clear if investigators believe this letter is authentic. Toni's car has never been located.
Toni remains missing. Crystal Johns and Willie Green have both cooperated with the investigation and they have also both passed a polygraph. No persons of interest or suspects have been identified at this time. Toni left behind a daughter and many other beloved family members. Her family is desperately hoping for answers in her case. If you have any information that could lead to Toni's whereabouts, please contact authorities at (610) 388-1776.
-
Lists including this case: