The following cases contain examples of murder victims who helped solved their own murder cases through actions they took before they were killed. Whether it was through a social media post, personal writings, or other interactions they had before their death, each one of these victims left behind evidence that helped detectives to find their killer.
7. Annie Kasprzak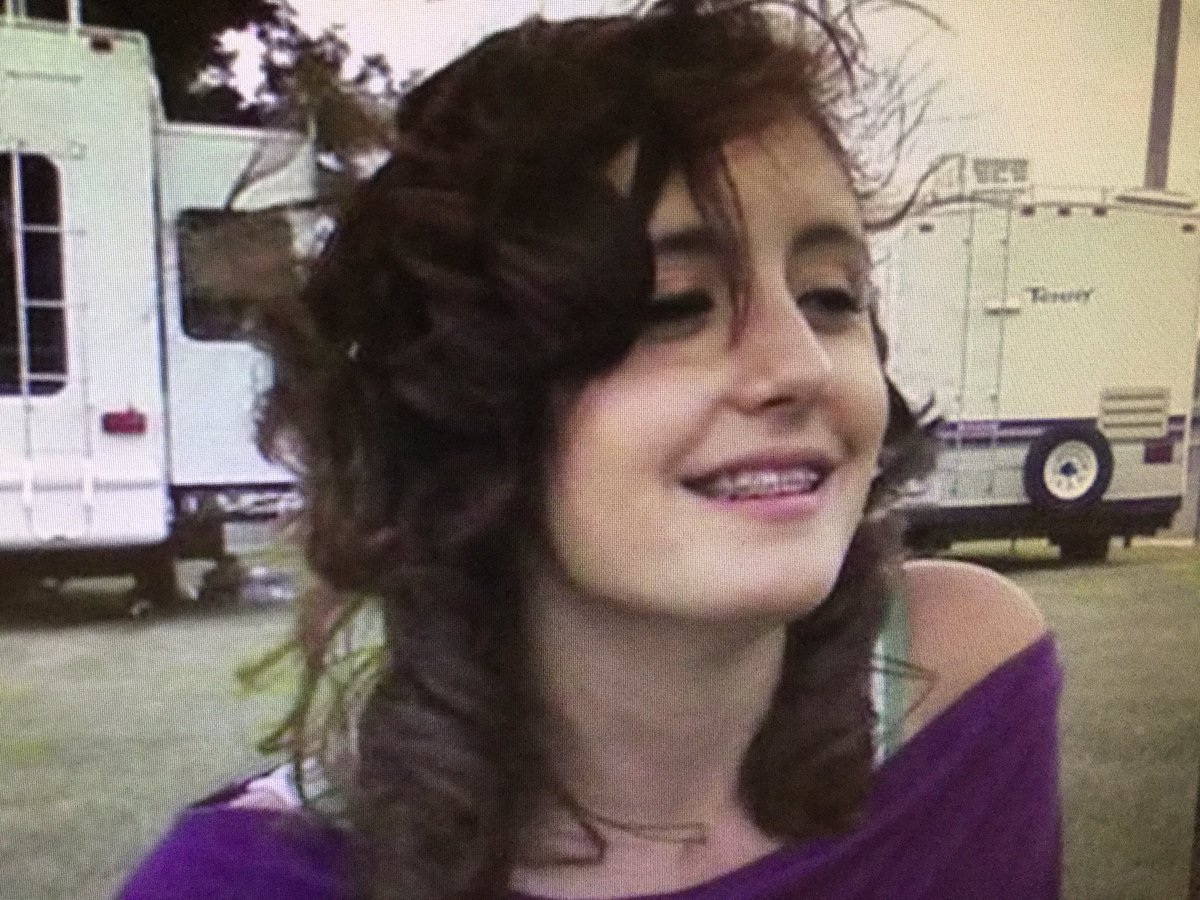 Annie Kasprzak was tragically murdered at the age of 15 by her boyfriend Darwin 'Christopher' Bagshaw on March 10th, 2012. Christopher, who was only 14 years-old at the time of the murder, lured Annie out of her family's Draper, Utah home that evening. He reportedly told Annie that he wanted the two of them to run away together, and he asked her to meet up with him near the Jordan River. Once Annie arrived at the agreed upon spot, Christopher attacked her and brutally beat her to death. He then disposed of her body in the water. The following morning, a jogger called police after spotting blood under a bridge near the Jordan River. This prompted a search by investigators, and Annie's body was found shortly thereafter.
Annie wrote both a note and numerous entries in her diary that would lead investigators to Christopher. On the evening of March 10th, Annie's mother and stepfather found a note in her bedroom that indicated she was going to run away because she had told people she was pregnant, even though she really was not. Annie's diary also had several entries in which Annie wrote about possibly being pregnant with Christopher's baby. Annie's parents confirmed that they had recently made Annie take a pregnancy test, which turned out to be negative. However, Annie's diary had entries that were dated after she had taken the pregnancy test, which indicated that Christopher still believed she was pregnant. These findings prompted investigators to question Christopher, but he denied seeing Annie on the evening of her death.
Unfortunately, a false confession from another local woman led investigators to arrest two other men in connection with Annie's death. After months of pursuing charges against these men, investigators eventually determined that the men were not connected to Annie's death whatsoever. The woman who claimed to have witnessed Annie being murdered by the two men eventually admitted that she made the story up.
The investigation once again circled back to Christopher. This time around, investigators found cell phone records that revealed that Christopher and Annie had messaged each other about running away and raising their baby together. These texts confirmed what Annie had written in her diary--that Christopher believed Annie was pregnant with his child, even though she was not. It is believed that this is the motive behind Annie's killing--Christopher did not want to have a child as a teenager. Investigators also confirmed that bloodstains on Christopher's shoes belonged to Annie, and that Christopher had asked a friend to lie on his behalf by telling investigators that the blood got there after Annie got a bloody nose while hanging out with Christopher at said friend's house.
Christopher was arrested and charged with Annie's murder in 2014. By 2016, his charges were upgraded to adult status. He eventually pleaded guilty to murder and was sentenced to 15 years to life in prison. [read more]
6. Bryan Capnerhurst
Tammy Parker, Brett Parker & Bryan Capnerhurst


Bryan Capnerhurst was killed by Brett Parker on April 13th, 2012. Brett called the police that afternoon and claimed that Bryan entered his family's Irmo, South Carolina home and shot his wife, Tammy Parker. In an effort to defend himself, Brett stated that he grabbed his own gun and shot Bryan in self-defense.
While investigating the incident, detectives learned that Brett had not been honest about what had truly happened. It was soon revealed that Brett and Bryan were both involved in illegal betting in Midlands—in fact, many referred to Brett as the "kingpin" of the operation. Both men were addicted to gambling and both were reportedly suffering from debt. Bryan's wife Cindy Capnerhurst told detectives that Brett owed Bryan money, and that Bryan intended to confront him about it on the day of his death. However, before leaving his home, Bryan told Cindy that he was fearful of meeting up with Brett--and he asked Cindy to call the police if he had not returned home in an hour. Once detectives learned this information, it became clear that Bryan feared for his life before he went to the Parker home.
Soon, investigators began to believe that self-defense was not involved in this case at all. In fact, it was theorized that Brett shot and killed Tammy before Bryan even came over to his house. Brett planned to use Bryan as the scapegoat for Tammy's death and had completely fabricated the story about killing him in self-defense. Brett then would be able to collect the life insurance policy he had out on Tammy--and he would also be relieved of the debt he owed to Bryan.
Three months after the shooting, Brett was arrested and charged with killing both Tammy and Bryan. He was found guilty and is currently serving a life sentence. [read more]
5. Candice Parchment
Candice Parchment was only 15 years-old when she vanished from her family's Forest Park, Georgia home on April 28th, 2010. Although she left the home on her own accord, Candice's mother was very concerned for her safety--especially since she had been through a traumatic incident just two months earlier.
On an afternoon in early January
,
Candice called her mother and asked her to come pick her up at an abandoned house in Forest Park. Once Candice's mother found her,
Candice ran to the car and said that she had almost been raped by two older boys. Candice's mother begged her daughter to reveal the identity of her attackers, but Candice refused.
When Candice vanished in April 2010, it was initially unclear if the January 2010 incident was related to her disappearance. Her loved ones held out hope that she would come home safely, but unfortunately she never did. In December 2010, Candice's body was found underneath a mattress in a wooded area near her home. An autopsy confirmed that she had been strangled and stabbed to death. Candice's case quickly shifted into a homicide investigation...but unfortunately the case appeared to go cold in the months that followed.
In October 2011, Candice's mother eventually decided to move to a different home. While packing up some of Candice's items, her mother stumbled upon a diary that Candice had been keeping in the months leading up to her disappearance. Inside the diary, Candice's mother found the lead she had been praying for: the identities of the men who attacked Candice in January 2010. I
n a diary entry dated January 5th, 2010, Candice wrote that 19 year-olds Marshae Hickman and Jermaine Robinson had attempted to rape her in the abandoned home. At that point, Candice's mother was certain that Marshae and Jermaine were responsible for Candice's death as well. She immediately turned the diary over to detectives.
By time police obtained Candice's diary, Marshae was already incarcerated on unrelated robbery charges. Detectives visited him in jail to question him about Candice, and he reportedly confessed to murdering Candice and hiding her under a mattress. Marshae was charged with her murder shortly thereafter. Police later also arrested Jermaine Robinson for attempting to rape Candice in January 2010, but he was not charged with anything related to Candice's death. Jermaine pleaded guilty to said charges.
Marshae went to trial in 2013 and was ultimately found guilty on the following charges: murder, aggravated assault, attempted rape and concealing a death. He was sentenced to life in prison and remains behind bars today. [read more]
4. Sydney Loofe
24 year-old Sydney Loofe sent the above Snapchat to her friends on November 15th, 2017. That day, Sydney planned to go on a second date with 23 year-old Bailey Boswell--a woman she had matched with on Tinder. Sydney never returned to her Lincoln, Nebraska home after meeting with Bailey and was reported missing after she failed to show up to work on November 16th. Investigators were alerted to the Snapchat that Sydney had sent prior to vanishing, and from there they were able to identify Bailey as the woman who Sydney met up with on the day of her disappearance.
Bailey was quickly identified as a person of interest in Sydney's case, along with her older boyfriend/flatmate, 51 year-old Aubrey Trail. The couple went on to post a series of bizarre videos on Facebook, declaring their innocence in Sydney's case. They stated that they were on the run from police because they had warrants out for several unrelated charges. Bailey and Aubrey eventually ended up turning themselves in, and they were taken into custody for the unrelated charges. Just days later, Sydney's dismembered body was found in a rural area of Clay County.
In June 2018, both Bailey and Aubrey were charged with first-degree murder and improper disposal of human remains. Aubrey was found guilty on all charges in July 2019. Bailey is currently still awaiting trial. [read more]
3. Tiana Notice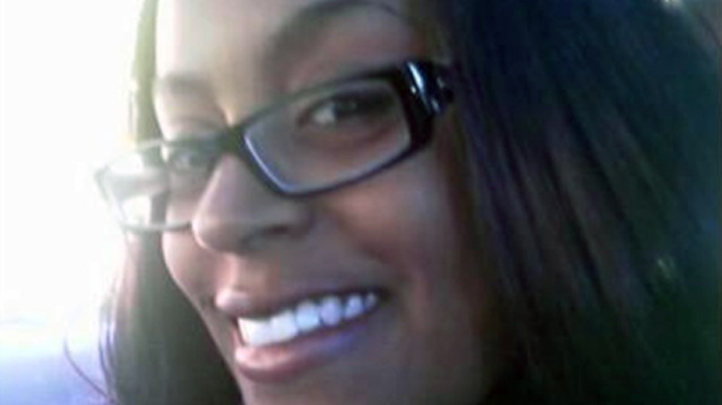 Tiana Notice was brutally murdered by her ex-boyfriend James Carter II in front of her apartment in Plainville, Connecticut on February 14th, 2009. In the months leading up to her murder, the 25 year-old woman contacted the police several times to report James for stalking and harassing her. Unfortunately, the police did not take her claims seriously. Tiana had turned over a series of emails from James to police, but was told that the emails were non-threatening and therefore the police could not take action. Additionally, Tiana's car was vandalized--but once again, police told her they did not have any evidence that it was James who had vandalized her car, so no action was taken.
Although the police repeatedly dismissed Tiana's claims, she did not give up on reporting any contact she received from him. Days before her murder, Tiana found a handwritten note by her front door that she was sure came from James. She turned the note over to police, and the police subsequently contacted James to request a handwriting sample for comparison. James grew enraged once he realized that Tiana had called the police on him. On February 14th, 2009, James lurked around Tiana's apartment complex waiting for her to come home. Once she arrived, James ambushed Tiana and stabbed her 20 times before fleeing the scene. She was still somehow able to make a phone call to 911. Tiana told dispatchers, "I'm bleeding to death. My ex-boyfriend just stabbed me to death." She was rushed to the hospital, where she unfortunately died shortly thereafter.
Tiana's story is an unfortunate example of a true miscarriage of justice. She had reported James to police several times prior to her death, but police did not take any action. Even as she was dying from numerous stab wounds, Tiana was able to call police and identify her ex-boyfriend as the man who had attacked her. From there, police were quickly able to arrest James and charge him with Tiana's murder. He was eventually sentenced to 60 years in prison and remains behind bars today. [read more]
2. Rachel Pernosky
Rachel Pernosky was only 18 years-old whens he was murdered by her half-brother, 33 year-old Matthew Pernosky, on March 16th, 2013. The half-siblings already had quite a rocky past--as Matthew had molested Rachel as a young child. He was 15 years-old at the time of the sexual assault, and he was sentenced to probation for it at the age of 19.
By 2013, Rachel had done the best she could to move on from the traumatizing event. In fact, the day she was killed, Rachel had agreed to allow Matthew to visit her at her Mission, B.C. Canada home--as he told her he wanted to apologize for assaulting her as a child. Rachel told a friend to tell her that Matthew was going to come over, and at some point during her conversation with Matthew, the friend texted Rachel to ask her how the conversation was going. Rachel replied that the conversation was "good, but emotional" and that she was tired and hoped Matthew would leave soon. This is the last time anyone ever heard from Rachel, and she was later reported missing after she did not pick-up her one year-old son. Unfortunately, just three days later, Rachel's body was found hidden in steep terrain near Old Orchard Road in Chilliwack.
The text messages that Rachel sent prior to her disappearance helped police determine that Matthew was the last person to see her before she vanished. From there, Matthew was quickly identified as a suspect--but unfortunately, there was not enough evidence to charge him with anything related to Rachel's murder. However, in 2016, an undercover detective befriended Matthew and was able to get a full confession out of them. At that time, detectives learned that the final text message Rachel sent to her friend is what ultimately prompted Matthew to grow enraged. He told the undercover detective that after seeing the text message, he felt that Rachel was 'acting like a victim', and that apparently triggered him to hit her on the head and tackle her before suffocating her to death by putting his hand over her mouth and nose. He then assaulted her body post-mortem before disposing of her in Chilliwack.
In May 2018, Matthew pleaded guilty to second-degree murder charges. He was given an automatic life sentence, but will be eligible for parole after 13 years. [read more]
1. Brittney Gargol
18 year-old Brittney Gargol (pictured right) was murdered by her best friend Cheyenne Antoine (pictured left) on March 24th, 2015. Earlier that evening, Brittney made the above picture her profile picture on Facebook. Shortly thereafter, Brittney and Cheyenne went to several bars is the Saskatoon, Canada area. The following morning, Brittney's body was found on the side of Valley Road, located on the outskirts of town.
Cheyenne denied having any information about Brittney's death. In fact, she told police that she and Brittney became separated that night after Brittney went home from a bar with an unknown man. Years passed without any updates in Brittney's case, until finally investigators were able to link Cheyenne to the crime in 2017. At that time, investigators were looking at Brittney's Facebook posts to try and piece together the events of the night she was murdered. It was then that investigators noticed that Brittney's profile picture held the answer they were looking for. They noticed that the belt Cheyenne is pictured wearing is the same belt that was found near Brittney's body--the belt that investigators had determined was the murder weapon.
When confronted with this information, Cheyenne finally confessed to being responsible for Brittney's death. However, she claims she blacked out and has no memory of the event. Cheyenne originally faced second-degree murder charges, but she accepted a plea deal and ended up pleading guilty to manslaughter. She was sentenced to seven years in prison. [read more]