Courtney Holden was only 26 years-old when she vanished from her adoptive family's home in Spokane, Washington. At the time of her disappearance, Courtney and her young son lived in the Heroy Avenue residence with Judy Holden, her adoptive mother, and Joshua Holden, her adoptive brother. Police were alerted about her disappearance on October 8th, 2019, after a woman named Autumn Schatz requested for a welfare check on Courtney. Autumn was dating the father of Courtney's son, and she told police that they had not seen or heard from Courtney in two years. She stated that she and her boyfriend had visited the Holden residence several times over the past two years to visit the young son. The child was reportedly present each time they visited, but Courtney was not.
When police went to perform the welfare check, Judy and Joshua were reportedly uncooperative. They both said that Courtney and her son had left on foot a few days earlier, but they would not offer any further information. Judy reluctantly allowed police to see Courtney's room—and it appeared that nobody had been in there for quite some time.
After the police were unable to locate Courtney themselves, they filed a missing persons' report. That same day, police received a phone call from a woman claiming to be Courtney—who said she was alive and well. They would later learn that the caller was actually Courtney's adoptive sister. Additionally, shortly before this phone call was made, Judy and Joshua withdrew $600 from Courtney's bank account.
There have inevitably been suspicions about Judy and Joshua ever since Courtney was reported missing. According to neighbors and friends, Judy and Joshua both mistreated Courtney. The two reportedly referred to Courtney as "Cindy"-short for Cinderella-because of all the chores they made her do. Courtney confided to neighbors that Joshua was physically abusive, and she was afraid of him. Neighbors noticed several bruises on Courtney's body on different occasions, which she stated were a result of Joshua's abuse.
The neighbors described Joshua as violent and unpredictable. He reportedly has a criminal record that includes sexual assault charges. In 2005, he was charged with rape, but the charges were dropped after the victim stopped cooperating with the investigation.
While investigating Courtney's disappearance, police were eventually able to determine that Courtney has not been seen since July 2018
—
over a year before she was actually reported missing. This was determined after investigators learned that Courtney was taking a prescription medicine that was required daily, but she had not picked up the prescription since July 2018. Neighbors also corroborated that they had not seen Courtney since July 2018 as well.
The last known sighting of her occurred at some point during that month. A neighbor reportedly saw Courtney exiting the house carrying a large duffel bag. Judy called after her for her to come back
to which Courtney replied, "
I'm not staying here anymore."
Moments later, Joshua forcibly picked Courtney up and carried her back into the house. Courtney has never been seen or heard from again.
--
When Courtney was finally reported missing in October 2019, Judy and Joshua Holden became suspects almost immediately. In addition to being dodgy towards investigators, Judy and Joshua had also continued to use Courtney's food stamps and bank accounts from July 2018-October 2019--after Courtney had gone missing.
Both continued to maintain that they were not involved in her disappearance. After initially saying that Courtney and her son had left their home on foot, they later would claim that Courtney had run off with a boyfriend.
Investigators executed a search warrant for the Holden's house on October 24th, 2019. However, when detectives arrived, they found that Judy and Joshua had moved. They took the DVR storing their home surveillance footage with them. Investigators were still able to collect some evidence from the house, including some of Courtney's personal belongings. Cadaver dogs were also sent through the house, but nothing of significance was found.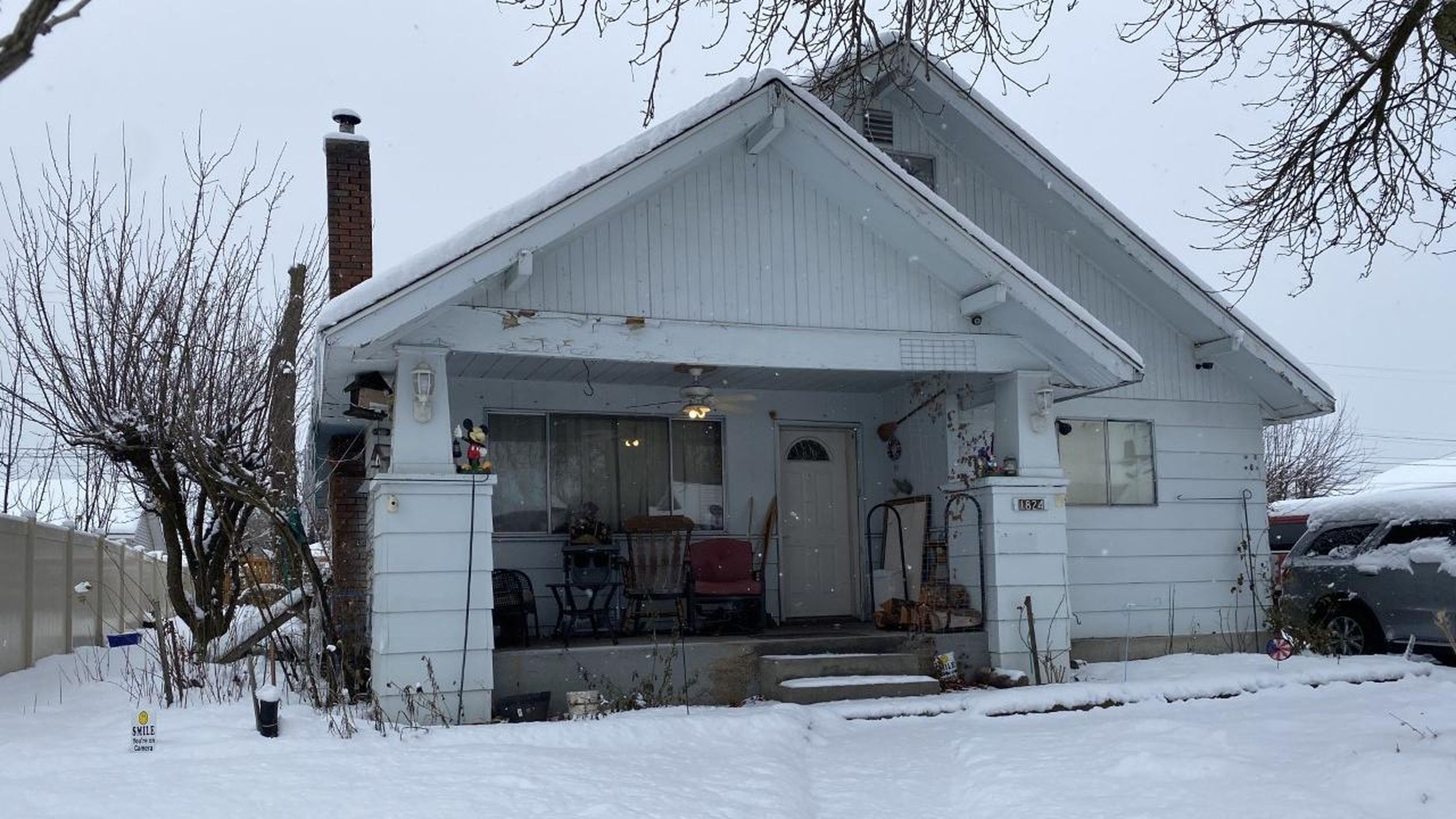 The Holden home on Heroy Avenue. (source:spokesman.com)
About a month later, police were called after a neighbor noticed activity at the Holden house. When police went to the house, they were met by Judy's daughter and her husband. The couple told police that they had flown in from Texas to check on the house. They also told police that they had not seen Courtney in two years. When asked about Judy's whereabouts, the couple said she was on a retirement road trip. They reportedly gave conflicting stories about the whereabouts of Courtney's son. Judy's daughter said that the child was with Courtney, while her husband said he was living with Judy and Joshua. It is believed that Judy and Joshua were raising the child to believe that Judy was his mother and Joshua was his father. Neighbors in Spokane seemingly confirmed this, as they told police that they noticed the child had referred to Judy as "mommy" and Joshua as "daddy".
In December 2019, police tracked Judy and Joshua down in Plano, Texas. They were living with Judy's daughter, and they had Courtney's son with them. Judy and Joshua were arrested and charged with identity theft and custodial interference. Courtney's son was placed in custody of his father, where he remains today.
Despite their aforementioned charges, Judy and Joshua have still not been charged with anything related to Courtney's disappearance. Many still believe they know exactly what happened to Courtney. In addition to Joshua's known violent behavior, he also has been overheard saying that he could kill someone and successfully hide the body from police. Investigators believe that Courtney is deceased, but they have yet to make any arrests in her case.
Courtney remains missing today. If you have any information that could help the investigation, please contact the Spokane Police Department at 509-755-2489 or Crime Check at 509-456-2233.