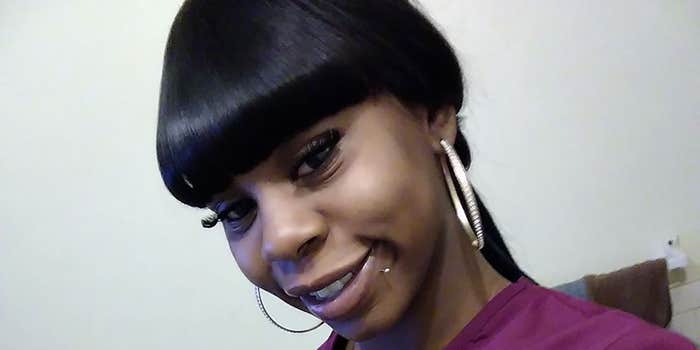 Tiara Lott was about to begin a new chapter in her life during January 2021. The then-22-year-old lived in Buffalo, New York, and she had just gotten a new job in the field of IT. Tiara was looking forward to beginning this new job, but before she could, she disappeared. About two weeks later, Tiara's body was found alongside train tracks on Wex Avenue. She had been murdered.
Before her disappearance, Tiara had been spending a lot of time with her 27-year-old boyfriend, Andre Whigham. Tiara's loved ones were worried about this relationship, especially since Tiara had several bruises on her face during her final video chat with one of her friends. That call took place on January 29th, 2021, and during the call her friend asked Tiara for her location so she could send an Uber to go pick her up. The video chat call was disconnected after that. A short time later, Tiara sent a text message to several loved ones that said "God forbid, if anything happens to me, that I love y'all and tell everybody."
Andre Whigham
After receiving that worrisome message, Tiara's family members went to the Buffalo Police. Both investigators and family members spent the next two weeks searching for her. Shortly after notifying police, Tiara's loved ones went to a house on Gold Street where they believed Tiara was last seen. There, they found several of Tiara's personal items, including her clothes, shoes, and ID card. Then, on February 13th, 2021, police found Tiara's body approximately two miles away on Wex Avenue. Investigators have not revealed Tiara's exact cause of death, but her manner of death has been labeled as a homicide.
Andre Whigham is considered a person-of-interest in Tiara's case. Police are unaware of his whereabouts at this time. Various reports state that he has connections to both North Carolina and Ohio. Whigham is described as a Black male with several neck tattoos. He is approximately 5'9" and 210 lbs. It is believed that he is armed and dangerous. US Marshals are pleading for anyone with knowledge of his whereabouts to come forward.

If you have any information on Whigham's whereabouts, or any other information that could help solve Tiara's case, please contact the US Marshal service line at 1-800-336-0102.

-
UPDATE (May 2022): Andre Whigham has turned himself in.
Once in custody, Whigham was charged with the second degree murder of Tiara Lott. Prosecutors believe that he strangled Tiara to death inside an apartment on Gold Street. After disposing of Tiara's body, he fled from the area.
Whigham is being held without bail. He faces 25 years to life in prison.