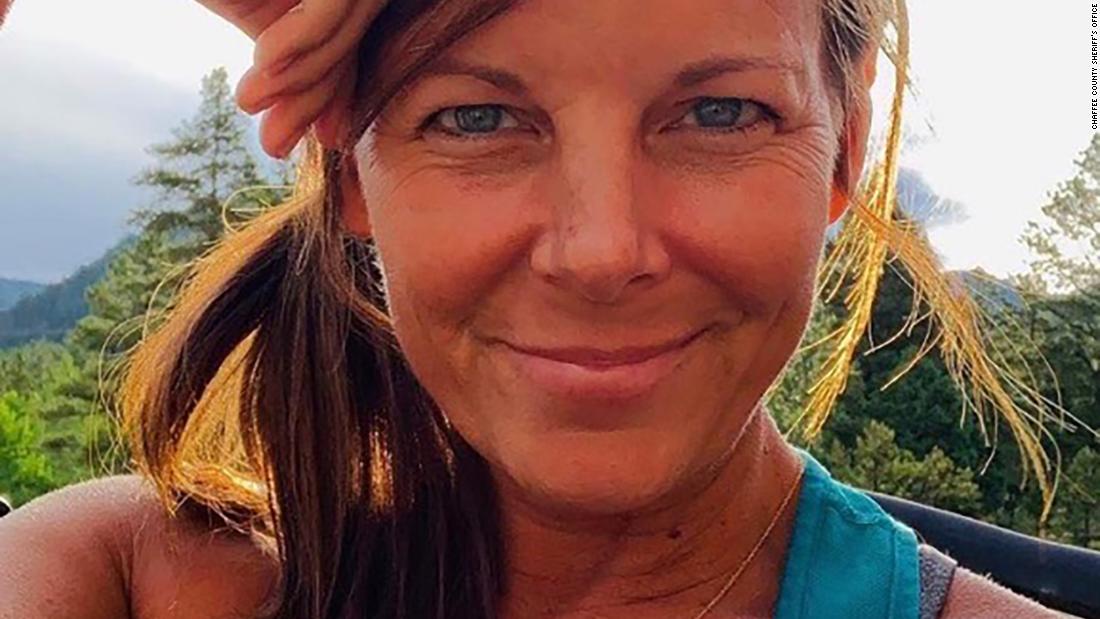 Suzanne Morphew (49) has been missing since May 10th, 2020. The mother-of-two disappeared on Mother's Day, after she left her Maysville, Colorado home to go for a bike ride. Suzanne never returned home, and a neighbor reported her missing later that evening.
Searches for Suzanne have so far ended unsuccessfully. Reports state that search crews "of more than 100 investigators, eight tracking dogs and four drones, as well as members of Colorado Parks and Wildlife, South Ark Swiftwater Rescue and Reach Air Ambulance have been unable to find her." However, investigators stated that they found a "personal item" belonging to Suzanne during their search for her on May 14th. Investigators have not disclosed what exactly they found, but Suzanne's family members have reported that they found her bicycle on May 10th--the day she vanished. While authorities have not confirmed this, it suggests that whatever they found on the 14th was a different item. A search of the areas surrounding where the item was found did not yield any additional evidence.
Suzanne's husband, Barry Morphew, put a $100,000 reward in place for anyone with information about Suzanne's whereabouts. That reward was later increased to $200,000 after a friend donated money to the case. Suzanne's family members have confirmed that Barry was in Denver on the day she vanished--which is an approximate 3-hour drive away from their home in Maysville.
The Colorado Bureau of Investigation is now assisting with Suzanne's case. If you have any information that could lead to her whereabouts, please contact their tip line at (719) 312-7530.
New details have surfaced about Barry Morphew's alibi on the day of Suzanne's disappearance.
It was originally reported that Barry was in the Denver area on the day Suzanne vanished. It is believed that he left the family's Maysville home during the early morning hours of May 10th, and then returned later that afternoon after learning of his wife's disappearance. Barry went to the Denver area to work on a landscaping job. He was hired by the president of the landscaping company, who also happens to be his close friend. However, Barry's name is reportedly not on any documentation related to this specific job. Additionally, the job was reportedly scheduled for Monday, May 11th--not Sunday, May 10th. In fact, the city did not issue a special permit for the work to be completed on a weekend, which would have been required for this particular job.
All of this information leads to many questions. Did Barry actually go to the Denver area that day? And if so, why did he go a whole a day earlier than necessary? Why did he lie about the date of the job? Suspicions have been cast on Barry since the beginning of the investigation. Many people, including Suzanne's family members, believe that he might be responsible for Suzanne's disappearance. So far, though, he has not been charged with anything related to her case, and Suzanne remains missing today.
UPDATE (May 2021):


Barry Morphew has been arrested and charged with Suzanne's murder.


The arrest comes nearly a year after Suzanne's disappearance. Authorities have yet to disclose any other details, but they have revealed that Barry is facing charges of first-degree murder, attempting to influence a public servant, and tampering with evidence.
Suzanne's body has still not been found.
-
UPDATE (April 2022):
A judge has dismissed first-degree murder charges against Barry Morphew. This ruling comes after the prosecution filed a motion to dismiss the charges without prejudice--which means Barry can be charged again at a later date.
The prosecution has implied that they hope to charge Barry again once Suzanne's body is found. Authorities said that they are close to finding her remains, but the snow is preventing them from doing so. Court documents state that authorities have "zeroed in on a remote and mountainous area near the Morphew's home." Said area is currently covered by five feet of snow.
As of today, Suzanne is still missing.