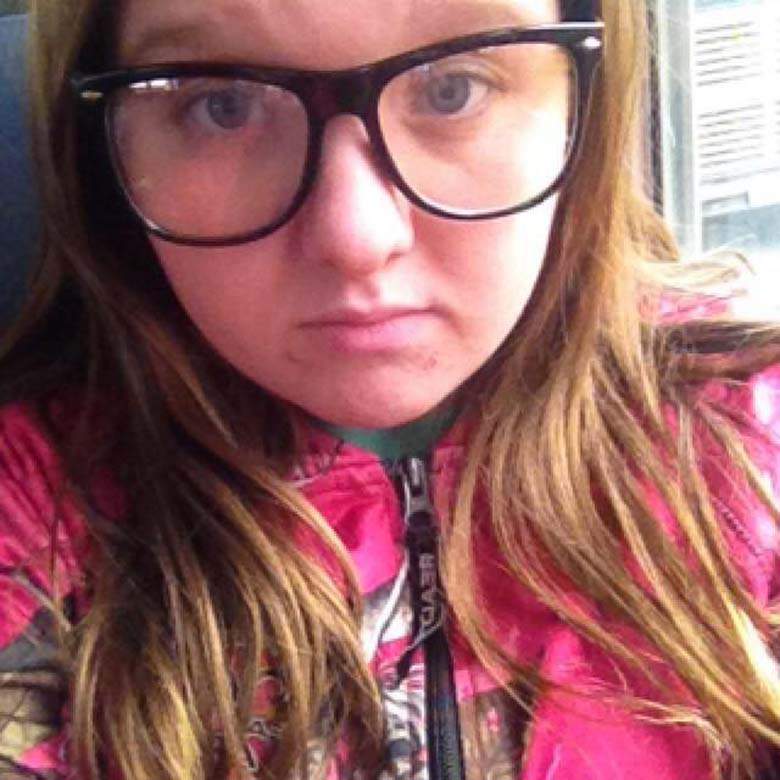 13-year-old Nicole Lovell disappeared from her family's home in Blacksburg, Virginia after climbing out of her bedroom window during the early morning hours of January 27th, 2016. Prior to that morning, Nicole told her friends that she was planning to sneak out to meet up with her new 18-year-old boyfriend named David. This David was later identified as David Eisenhauer, an 18-year-old freshman at Virginia Tech.
Hours after Nicole climbed out of her bedroom window, her parents found her bedroom empty, her window open, and a drawer pushed up to her windowsill to help her climb outside. They immediately reported her missing. Investigators immediately began interviewing Nicole's friends and neighbors. A few of those friends mentioned Nicole's plan to meet up with an older boy named David. Three days later, David Eisenhauer was arrested.


David Eisenhauer
David admitted to meeting Nicole online and to driving to her home during the early morning hours of January 27th to meet up. He said that he believed Nicole was 16 or 17 years old, but when he saw her that morning, he realized she was much younger and decided to leave. Investigators did not buy this story and charged David with Nicole's abduction. Shortly thereafter, Nicole's body was found on the side of the road near the Virginia/North Carolina border. She had been stabbed to death. David was then charged with murder in addition to abduction.
In a twist to an already tragic case, David later told investigators that he did not act alone. Fellow Virginia Tech freshman Natalie Keepers allegedly helped David in both the planning of Nicole's murder and the clean-up of Nicole's body. Natalie was subsequently arrested and charged with being an accessory to a felony before the fact and with concealing a body.
After searching Natalie's dorm room, investigators found a Minions blanket that belonged to Nicole, covered in blood. When speaking to investigators, Natalie apparently referred to David as a sociopath, and to herself as a "sociopath in training." She said the two of them became friends early on during their first semester of college, and that David approached her with a problem about a younger girl early on during the second semester. David apparently told her that he met Nicole at a party and thought she was 18 but found out that she was only 13 after having sex with her. David said that Nicole was threatening to expose their relationship, and as a result, David and Natalie came up with a plan for David to kill Nicole in order to keep the relationship a secret.
After David went through with it, he originally left Nicole's body hidden at Craig Creek Road. Then, he enlisted Natalie's help in moving Nicole's body, removing her clothing, wiping her body with Clorox wipes, and dumping her on the side of the road near the state's border. When asked why she agreed to help David commit such a brutal act, Natalie told investigators that she was "excited to be a part of something special and secret."
Both David and Natalie pleaded not guilty to all charges. Then, just four days after David's 2018 trial began, David entered a plea of no contest. Essentially, he admitted that there was enough evidence to convict him, but he did not confess to committing the crime. In September 2018, David was sentenced to 50 years in prison. During his sentencing, David offered an apology to the Lovell family: "I am sorry for the pain my actions have caused for Nicole Lovell and her family."
On August 13th, 2018, Natalie Keepers pleaded guilty to concealing Nicole's body. At that time, Natalie still faced charges of being an accessory before the fact to first-degree murder. Natalie's guilty plea to the concealment of body charge was reportedly a legal tactic. Her attorneys hoped that this guilty plea would limit the evidence in the trial for the more serious charge of planning Nicole's murder. Natalie still maintained her not guilty plea for that charge, and she went to trial in September 2018.
On September 20th, 2018 Natalie was found guilty of her role in the death of Nicole Lovell. At her trial, the prosecution played a recording of a Natalie's initial interrogation with investigators. During the interrogation she ultimately admitted to helping David plan NIcole's murder, however she stated that she did not think that David would actually go through with the plan. Hours into the interrogation, Natalie spoke of the life she wanted to live and eventually began to cry, telling investigators, "David ruined my life." She was sentenced to 40 years in prison.
-