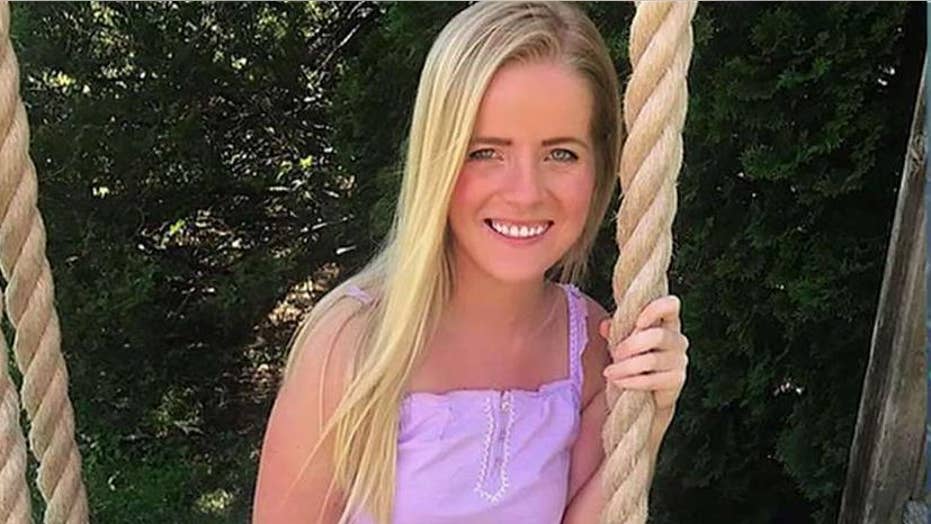 Ally Kostial was a 21 year-old rising senior at Ole Miss when she was brutally murdered on July 20th, 2019. A fellow student and Ally's on-again, off-again boyfriend Brandon Theesfeld (22) has been arrested and charged with Ally's murder. Ally's body was found just hours after she was killed, at Buford's Ridge in Harmontown, Mississippi. She had been shot 8 times in the stomach.
Brandon Theesfeld
It did not take investigators long to identify Brandon as a suspect. He was known to frequent Buford's Ridge with friends, as it was approximately 30 miles away from the Ole Miss campus in Oxford. According to various Ole Miss students, Brandon is also well-known for being disrespectful towards women. Many of Ally's friends stated that Brandon had manipulated her and treated her poorly during their on-again, off-again relationship. However, Ally's friends explained that Ally always saw the good in him.
Ally and Brandon together in 2016
Police located and arrested Brandon two days after Ally's murder, on
July 22nd, 2019.
Cell phone and credit card records led police to a gas station in South Memphis, where they were able to catch up to him. Authorities have since remained quiet about the investigation into the murder, however many of Ally's friends have revealed a potential motive:
Ally was reportedly pregnant with Brandon's child. Brandon was furious that Ally did not want to have an abortion.
While this has not been confirmed by police, the investigation is still ongoing.
Brandon's defense attorneys have stated that Brandon plans to enter a not guilty plea. He remains behind bars as the case is pending.
-
UPDATE (August 2021): After initially pleading not guilty, Brandon Theesfeld will now plead guilty to Ally's murder in court on Friday, August 27th, 2021. Brandon will plead guilty after a deal was made to reduce his charge from capital murder to first-degree murder. The first-degree murder charge results in an automatic life sentence.
Brandon is expected to make a statement in court at the proceedings on Friday. An update will be provided.
-