The murder of Savanna LaFontaine-Greywind is a harrowing case of fetal abduction and deception led by a woman named Brooke Crews. Savanna's family lived in the same North Dakota apartment building as Brooke and her boyfriend William Hoehn, which made a pregnant Savanna the perfect target for Brooke's scheme. Below is an extensive timeline of the case.
-
January 2017:
Brooke Crews
(38) tells her boyfriend William Hoehn (32) that she is pregnant with his child. Unbeknownst to William, Brooke is telling a lie in an attempt to keep him in the relationship.
Brooke Crews (left), William Hoehn (right)
August 19th, 2017 1:24pm:
Savanna LaFontaine-Greywind (22) sends a text message to her mother to let her know that she ordered pizza for the family to eat for lunch. Then, she says she is going upstairs to Apt. 5 to help their neighbor Brooke with a sewing project. Savanna is about 8 months pregnant at the time.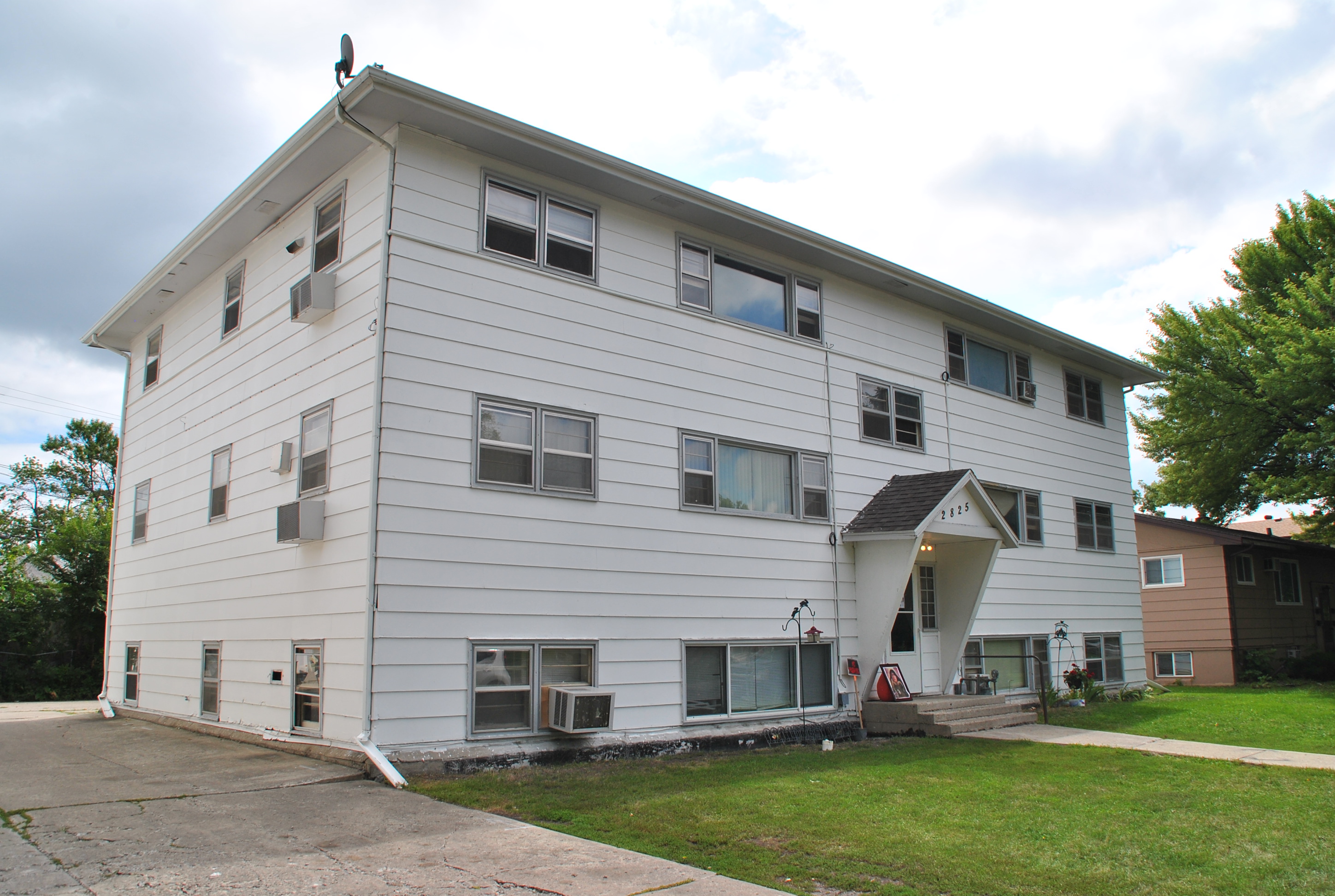 The apartment building where Savanna & her family + Brooke Crews lived
August 19th, 2017 2:30pm:
Savanna's mother sends Savanna's 16-year-old brother up to Apt. 5 to remind Savanna that she was supposed to drive him to work. Nobody answers the door. He tells his mother that he heard what he thought was the sound of a sewing machine inside the apartment.
August 19th, 2017 2:33pm:
Savanna's mother sends her a text asking about her whereabouts. Savanna does not respond.
August 19th, 2017 2:33pm-2:39pm:
Savanna's mother observes William Hoehn walking into the apartment building and walking towards the apartment he shared with Brooke.
August 19th, 2017 2:40pm-4pm:
William enters the apartment he shares with Brooke and finds Brooke in the bathroom with a newborn baby and with Savanna bleeding on the floor. Brooke tells William that she and Savanna got into a fight after Brooke accused Savanna of harassing her cat.
Brooke claims Savanna fell, hit her head on the bathroom sink, and went unconscious. Brooke tells William that after Savanna went unconscious, she cut the baby from her womb. Together, Brooke and William clean up the bathroom and hide Savanna's body in a closet.
August 19th, 2017 4-4:30pm:
Savanna's mother knocks on the door of Apt. 5 to ask about Savanna's whereabouts. William answers the door and tells her that Savanna left hours ago.
August 19th, 2017 4:30pm:
Savanna's mother calls the Fargo Police Department to report Savanna missing.
August 19th, 2017 5pm:
The Fargo PD conducts a consensual search of Brooke and William's apartment. Nothing of significance is found, as the police did not have warrants to thoroughly search the home at that time. Brooke and William reportedly hid the baby under bed covers during said search.
August 19th, 2017 10:30pm:
Police return to Apt. 5 to conduct another search, but once again nothing is found. Brooke and William once again hide the baby under bed covers.
August 20th, 2017:
Brooke and William hide the baby yet again as police return for another search. Police once again are unable to uncover any significant evidence.
August 21st, 2017:
Brooke and William place Savanna's body into a hollowed-out dresser. The dresser holding her is removed from the building and is disposed of in the Red River.
August 22nd, 2017:
As Brooke, William, and the baby are returning home from a shopping trip to buy diapers, police arrive and arrest William for an outstanding warrant in an unrelated case. Panicking that they've been caught, Brooke hides the baby in a shopping bag and carries her back up to the apartment. The baby goes unnoticed. William is later released on bail.
August 24th, 2017:
Other tenants in the apartment building tell Savanna's mother that they heard sounds of a crying baby coming from Apt. 5. Savanna's mother, who is already very suspicious of Brooke and William, alerts the police.
Coincidentally, earlier that day, police learned that Brooke and William had purchased diapers just two days earlier. Additionally, police interviewed some of William's friends who claimed that William had recently spoken about having a new baby in his home. That information, combined with this phone call from Savanna's mother, was enough for police to finally obtain a warrant.
Brooke and William are subsequently arrested, and the baby is taken into police custody.
August 27th, 2017:
Kayakers in the Red River find a body stuffed in garbage bags on a fallen log. The body is later confirmed to belong to Savanna.
Red River, where Savanna's body was found
August 28th, 2017:
Brooke and William are arraigned on charges of conspiracy to commit murder, kidnapping and giving false information to law enforcement.
August 31st, 2017:
It is reported that both William and Brooke told investigators that the baby found at their apartment belonged to Savanna. Additionally, court documents reveal that Brooke confessed to taking advantage of Savanna in order to take keep the baby as her own. Still, though, DNA tests have not yet confirmed the child's identity.
September 11th, 2017: Savanna's boyfriend/father of her child Ashton Matheny reveals that DNA tests have confirmed that the baby is his and Savanna's. The little girl, who the couple had planned to name Haisley Jo, is placed into Ashton's custody.
December 11th, 2017:
Brooke Crews pleads guilty to all charges.
Brooke Crews in court (Dec. '17)
February 2nd, 2018:
Brooke is sentenced to life in prison without the possibility of parole. Savanna's family members, including Ashton and Haisley Jo, are in the courtroom during sentencing.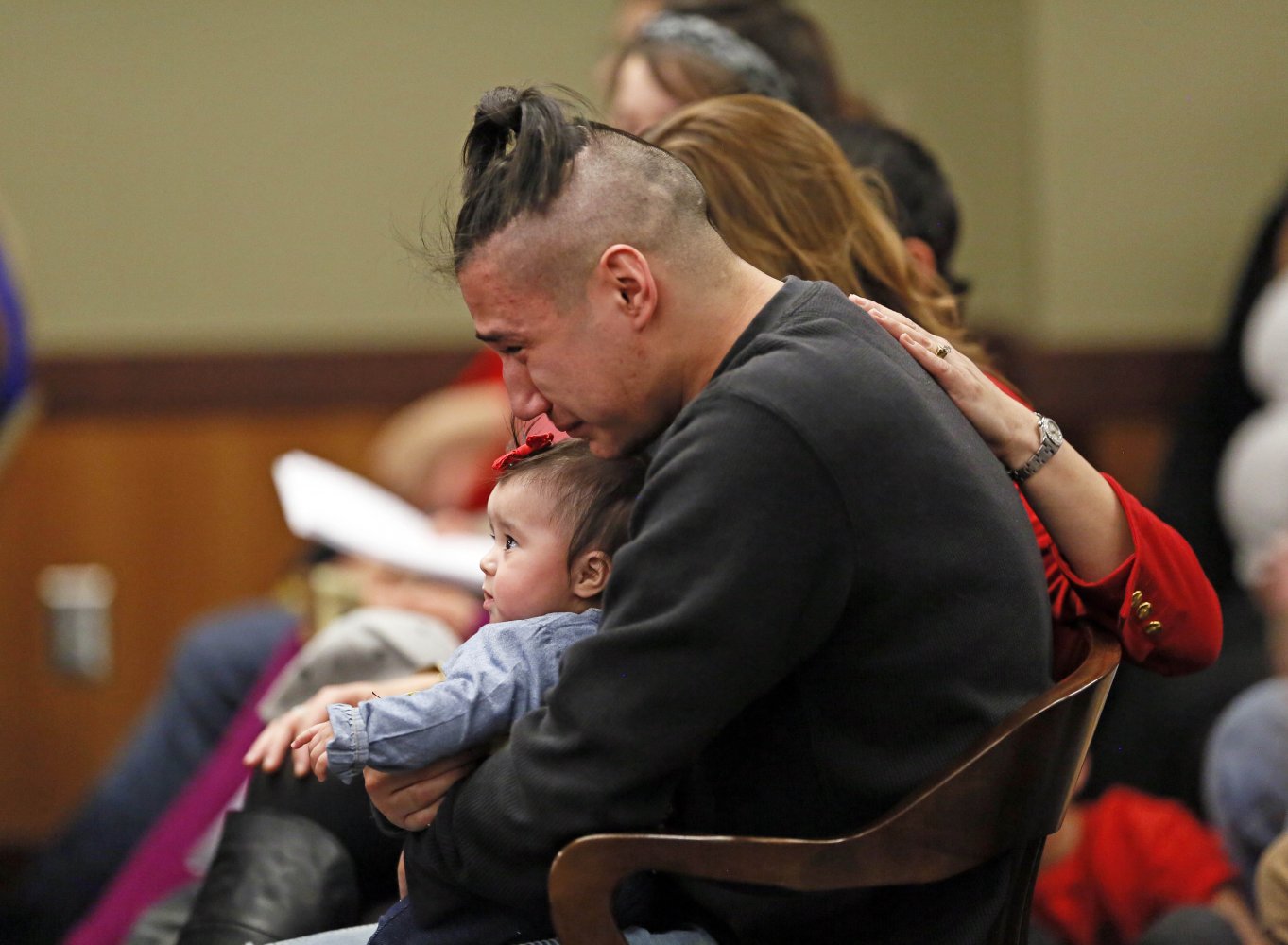 Ashton with Haisley Jo in court
September 4th, 2018:
William Hoehn pleads guilty to the lesser charges of kidnapping and providing false information to authorities. He maintains his not guilty plea on charges of conspiracy to commit murder.
September 18th, 2018:
William's trial for conspiracy to commit murder begins.
September 18th-27th, 2018:
Brooke testifies at his trial. While on the stand, she admits that she did not "explicitly" tell William about her plans to kidnap Savanna's baby. She tells the jury that William arrived at their apartment after Brooke had finished the c-section, and neither of them were sure if Savanna was dead or not. Brooke states that William put a rope around Savanna's neck to ensure she was dead before the two began to clean up the apartment.
cont.:
William also testifies. He states that Brooke was lying about him tying a rope around Savanna's neck. He admits to coming home that day and finding Brooke sitting next to a cut-open and bleeding Savanna, and to helping Brooke cover up the murder and kidnapping. His defense attorneys also maintain that Savanna was likely dead by the time he arrived at their apartment.
September 28th, 2018:
The jury acquits William Hoehn for the charges of conspiracy to commit murder.
October 30th, 2018:
Having still plead guilty for the kidnapping charges, William Hoehn is sentenced to life in prison.
May 29th, 2019:
It is reported that William is appealing his sentence with the Supreme Court.
PRESENTLY:
Ashton is continuing to raise Haisley Jo. She is reportedly happy and healthy. Savanna's family members and friends are continuing to honor her memory.