Alexis Murphy (17) was last seen by her family and friends on August 3rd, 2013. That day, Alexis left her family's home in Nelson County, Virginia, to head to the town of Lynchburg for a hair appointment she had planned in preparation for her upcoming senior portraits. At the time, Alexis was an avid social media user with a decent following for a young teen from a small town in Virginia. She posted several tweets throughout the day on the 3rd. At 5:04pm, Alexis tweeted "burg bound !" to indicate she was headed to her hair appointment. Her final tweet was posted at 5:40pm, presumably before her appointment began.

Alexis was seen for the last time that evening at 7:15pm at a gas station in Lovingston, Virginia. The image posted below was captured from CCTV footage at the gas station. She disappeared shortly after this footage was captured. Her family reported her missing later that evening when she did not return home. The FBI joined the case two days later.
Surveillance footage of Alexis at the gas station
On August 11th, 2013, 48-year-old Randy Allen Taylor was arrested on kidnapping charges in Alexis' case. Investigators were led to Taylor after they found that he, too, was at that gas station in Lovingston on the evening of August 3rd. In fact, surveillance footage shows Taylor opening the door to the gas station convenience store and Alexis walking in. The footage shows that the two did not speak and it did not appear that they knew each other at the time of this interaction. Additionally, investigators found that Alexis' final cell phone pings were located close to Taylor's camper located off US 29 near Lovingston.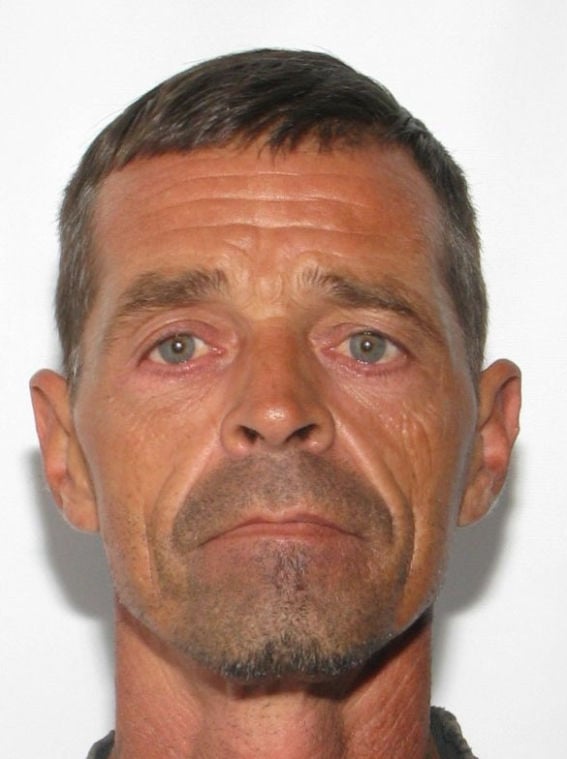 Randy Allen Taylor
-Continued from Tumblr:
When investigators first questioned Taylor on August 5th, he denied knowing Alexis and claimed he was elsewhere on the night of the 3rd; the footage from the gas station must've simply been mis-marked.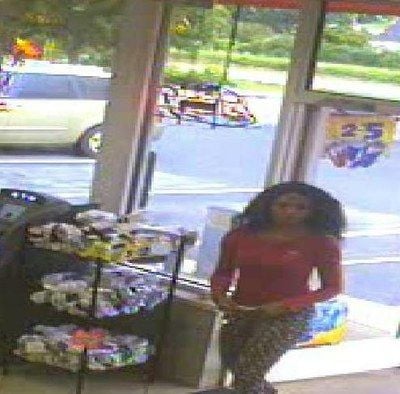 Alexis just seconds after Taylor held the door for her
The next day, on August 6th, Alexis' car was found parked in a movie theater in Charlottesville. Surveillance footage shows the car arriving there around 10pm on August 4th, but the images are too dark to make out the driver. However, witnesses said they saw Taylor at a nearby Applebee's that night. Several people apparently observed him looking for a cab for a ride home.
Alexis Murphy's car
When investigators searched Taylor's camper several days later, they found the t-shirt Taylor was seen wearing in the surveillance video stuffed under the couch. It was covered in bloodstains, and had long, dark hair extensions and artificial eye lashes wrapped up inside it. DNA tests later proved that the blood belonged to Alexis.

After being presented with this information, Taylor changed his story. While in custody, Taylor admitted that he did meet Alexis at the gas station on the night of August 3rd and that he invited Alexis to come to his camper to smoke marijuana. Taylor claims Alexis accepted this invitation, but when she showed up, she was not alone. According to Taylor, Alexis was accompanied by a "black male friend named Damien Bradley," and that the two left his camper in separate cars around 9pm that night. Investigators did not buy Taylor's story, citing that they had found evidence that a "violent struggle" had occurred between Alexis and Taylor inside Taylor's camper.
Despite Alexis' body not being found, prosecutors charged Taylor with her murder on January 6th, 2014. He plead not guilty to both kidnapping and murder and went to trial on May 1st, 2014. Just a little over a week later on May 8th, Taylor was found guilty of murder in the commission of an abduction and abduction with intent to defile by a Nelson County jury. He was sentenced to two life-terms.
Taylor still denies guilt and has not revealed the location of Alexis' body. He is currently a person of interest in the disappearance of Samantha Clarke, as well. A write-up on that case can be found here.
--
UPDATE (2/17/21): Alexis' remains have been found.
On December 3rd, 2020, human remains were found on a private property along Route 29 in Lovingston, Virginia. In February 2021, the remains were confirmed to belong to Alexis Murphy. Alexis' killer was convicted for her murder back in 2014 but has continuously denied involvement in her disappearance. He continues to remain in prison, where he is serving two life sentences.