Joleen Cummings vanished on May 12th, 2018. The 33 year-old mother was last seen at Tangles Salon in Fernandina Beach, Florida, where she worked as a hairstylist. Joleen's shift was supposed to end at 5pm that evening, and afterwards she planned to meet up with her ex-husband in Hilliard to pick up her children. She never showed up as planned, and has never been seen or heard from again. Joleen's mother reported her missing on May 14th, 2018.
While investigating Joleen's disappearance, detectives determined that the last known person to have seen Joleen was a woman named Jennifer Marie Sybert, who also worked as a hairstylist at Tangles. Detectives went to the salon on May 14th to question Jennifer, but upon their arrival, they were told that she had not shown up for her shift that day. The salon owner provided detectives with an address that Jennifer has listed as her home address, however when police looked it up, it turned out to be fake.
The Tangles Salon where Joleen and Jennifer worked
The fake address obviously raised suspicions about Jennifer. These suspicions were further solidified once detectives learned from both clients and other employees at the salon that there was some tension between Jennifer and Joleen. Jennifer had only worked at the salon for about a month, but Joleen felt she was hiding something. In fact, Joleen reportedly told another co-worker that she felt Jennifer was "not the person that she says she is" and that she intended to start looking into her background. As it turned out, Joleen was absolutely right. Jennifer was not the person she said she was, and as police continued to investigate, they unraveled her true identity.
--
Evidence against Jennifer continued to build when Joleen's car was located on May 15th, at a parking lot of a Home Depot store. Surveillance footage revealed it being parked there around 1:15am on May 13th--just hours after Joleen was supposed to end her shift at Tangles. The footage also revealed that the driver of the car was not Joleen, but Jennifer Sybert.
Joleen's car being parked hours after her disappearance
After seeing the surveillance footage, police rushed to locate Jennifer. She was eventually found sleeping in her car at a rest stop off interstate 95. Jennifer was arrested and charged with grand theft auto. Once in custody, police noticed Jennifer had a patch of hair missing from her head, in addition to injuries on her arms, thighs, and hands.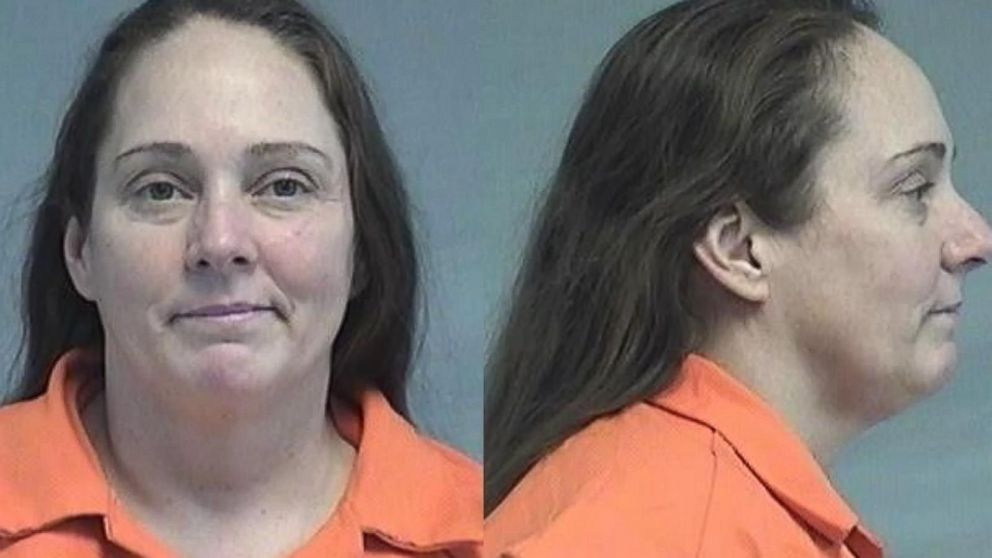 'Jennifer Sybert' mugshot
Authorities quickly learned that Jennifer Sybert was a fake identity. The woman's real name was Kimberly Kessler. Kimberly has taken the name 'Jennifer Marie Sybert' from a gravestone at a cemetery in Butler, Pennsylvania. The real Jennifer Sybert was a young girl who died in a car accident in Germany during 1987, and she was buried in Butler. Kimberly Kessler lived in Butler and vanished from there in 2004. She was not reported missing until 2012. A further look into Kimberly's past revealed that Kimberly had used at least seventeen different alias names and had lived in 14 states and 33 cities since 1996. She often drew names from the name Butler cemetery where she learned Jennifer Sybert's name.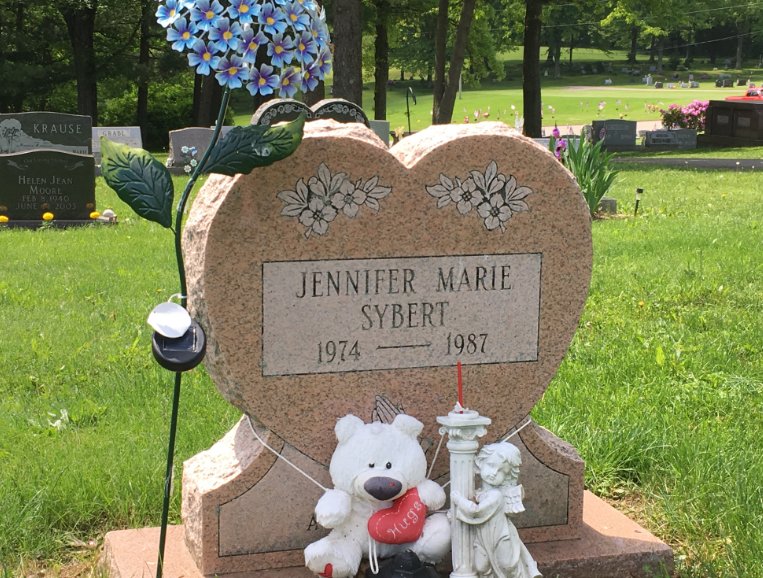 The real Jennifer Marie Sybert's gravestone
At this point, police were able to obtain warrants to search all different types of places/items in relation to Joleen's disappearance. Thorough testing at the Tangles salon revealed that bloodstains were present on numerous surfaces all over the salon--and it appeared that somebody had tried to clean the stains up with bleach and a mop. Testing revealed that the blood belong to both Joleen and Kimberly. Police also were able to search the contents on Kimberly's phone, which revealed that she conducted numerous online searches on various methods of murder and disposing of bodies.
Additionally, police obtained even more incriminating surveillance footage: Kimberly was seen disposing of a large white trash bag in a dumpster near the Tangles' salon shortly after Joleen's disappearance. After this discovery, police searched a nearby landfill for Joleen's remains. It was reported that 'items of interest' were found during said search, but Joleen's remains were not found.
In September 2018, Kimberly Kessler was arrested and charged with the murder of Joleen Cummings. She is currently behind bars awaiting trial. Both her defense attorneys and psychiatrists state that she is unfit to stand trial at this time, but prosecutors are still seeking charges.