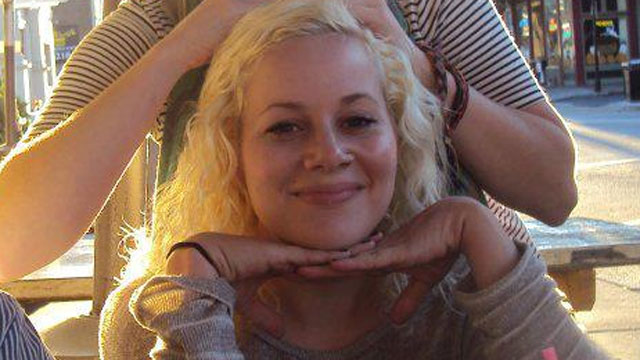 Mickey Shunick was only 22 years-old when she vanished during the early-morning hours of May 19th, 2012. She spent the evening of May 18th attending a concert with friends at a venue called the Artmosphere in Lafayette, Louisiana. Afterwards, Mickey rode her bike back to a friend's residence on Ryan Street. Then, around 1:45am, Mickey began to ride her bike back towards her family's home. She had plans to attend a sibling's graduation ceremony the following morning. Unfortunately, Mickey never made it home. After being unable to get ahold of her, Mickey's parents reported her missing around 5pm that evening.
Throughout the investigation, detectives obtained surveillance footage from cameras of businesses along Mickey's route home. Around 1:48am on the morning of May 19th, Mickey was captured riding her bike on St. Landry Street. A white truck was also spotted driving in the camera's frame as well. From that point forward, police worked to identify the owner of said truck, and they released surveillance images of both Mickey and the truck from the morning of her disappearance in hopes that somebody from the public would recognize it.
Then, on May 26th, 2012, Mickey's bike was found by a fisherman under Whiskey Bay Bridge. The bike had damage on it that was consistent with being hit by a vehicle. Days later, the Lafayette police received a tip about a white truck that was found burned out in Jacinto County, Texas. Police went to investigate the truck and determined that it was likely the same truck seen in the surveillance video from the night of Mickey's disappearance.
-Continued:
Investigators also identified the owner of the truck: a 33-year-old registered sex offender named Brandon Scott Lavergne. At that point, Lavergne became the prime suspect in Mickey's disappearance. Still, it would take investigators months to piece together what happened to Mickey on the night she vanished.
Brandon Scott Lavergne
By July 2012, Lavergne had a brand-new truck. Meanwhile, Mickey remained missing and numerous volunteer searches for her were fruitless. Then, on July 5th, 2012, police obtained a warrant for Lavergne's arrest for failing to re-register as a sex offender. Once they apprehended him, they also charged him with kidnapping and murdering Mickey--despite the fact that Mickey had not yet been found. Lavergne initially did not cooperate with investigators following his arrest--but investigators were still able to identify him as the prime suspect in the 1999 murder of Lisa Pate. At his court appearance on July 18th, 2012, Lavergne was indicted on two counts of first-degree murder--for both Lisa and Mickey, respectively.
Lisa Pate (circa 1999)
Lavergne pleaded not guilty to both murder charges, and the search for Mickey continued. Then, on August 7th, 2012, investigators received a tip that lead them to a section of property off of Louisiana Highway 10 in Evangeline Parish. When they arrived on the scene, they found a location of a body that had been buried. The body was identified as that of Mickey Shunick just two days later.

Lavergne's next court date was just ten days after the discovery of Mickey's remains. Prosecutors originally planned to seek the death penalty against him--however on August 17th, 2012, Lavergne decided to plead guilty to both murders in exchange for a sentence of life in prison without parole.
At his sentencing, it was revealed that Mickey fought for her life after being kidnapped by Lavergne. Prosecutors stated that they believed Lavergne intentionally his Mickey's bike with his truck that morning in order to get her to accept a ride from him. Once inside the truck, Mickey realized she was in danger. When she reached for her cell phone to call for help, Lavergne threatened her with a knife. Mickey then sprayed Lavergne in the face with mace, but he was eventually able to wrestle it away from her. Mickey grabbed Lavergne's knife and began to stab him, giving him wounds that were later referred to as life-threatening. Despite this, Lavergne was able to wrestle the knife away from Mickey. Once he had control of it, he stabbed Mickey four times, causing her to collapse.
Thinking she was deceased, Lavergne started to drive to a secluded area approximately 40 miles away, where he planned to dump her body. However, during the drive, Mickey unexpectedly shot up and lunged at Lavergne with his knife, stabbing him in the chest. At that point, Lavergne pulled out his semi-automatic handgun and shot Mickey in the head, killing her instantly. After eventually dumping Mickey's body in Evangeline Parish, he spent the following days destroying evidence of the crime.
--
Mickey's case was also featured on season 2 of ID's See No Evil.