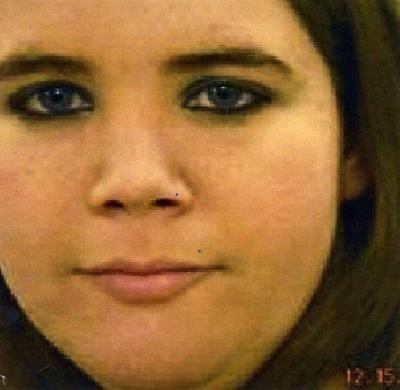 image source: Gilette News Record
Shannon McClure has been missing since June 15th, 2013. The then-23-year-old was last seen in Sheridan, Wyoming. According to various reports, Shannon's husband and father-in-law dropped her off at the local Walmart at 3:00 AM. She has never been seen or heard from again.
Shannon left behind a one-year-old son and three stepdaughters. Very little other information about her case has been reported about in the news. Various sources containing information about Shannon's disappearance do not provide an explanation as to why her husband and father-in-law dropped her off at three in the morning and then seemingly left her behind. While it seems likely that the husband and father-in-law were investigated, police have never publicly confirmed it. No arrests have been made in the case, nor have any persons of interest been identified.
Various posts on social media and other forums indicate that many locals are aware of what happened to Shannon. In 2020, a Websleuths user posted about speaking to people in Sheridan about Shannon's disappearance. The post reads, in part, "I broached the subject and was told that everybody knows what happened to Shannon but her husband and his family are scary people. Apparently even law enforcement are intimidated by them."
The Websleuths user also reportedly spoke to Shannon's brother and sister. The post does not elaborate much about what information Shannon's brother provided, but it does say that Shannon's sister was hesitant to speak up. "Shannon's sister would not talk much about the case at all. It seems Shannon's husband has forbade it and Shannon's sister is concerned Shannon's husband will not let anyone have contact with Shannon's child if they talk to anyone about the case."
None of this information has been confirmed publicly, however there is very little information available about the investigation. Shannon remains missing today.
If you have any information that could lead to Shannon's whereabouts, please contact the Campbell County Sheriff's Office at 307-687-6178.
-