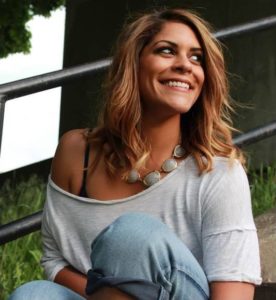 27 year-old Egypt Covington was brutally murdered inside her own home in Van Buren Township, Michigan on June 22nd, 2017. Around this time, Egypt was about to start a new chapter in her life. Her boyfriend Curtis Meadows was planning on moving into her place the following month, and the couple was excited about taking this next step together. The two had been in an off-and-on relationship for almost 10 years, but had finally decided to commit to one another for good.
On the evening of June 23rd, 2017, Curtis went over to Egypt's house after being unable to contact her all day. When he arrived, he saw Egypt's car in the parking lot and the door to her house wide open. Curtis then approached the house and found Egypt's dog, Ruby, barking near the hallway. When he looked to see what the dog was barking at, Curtis found Egypt's body face down on the floor. Her hands had been bound behind her back with Christmas lights and she had been shot to death.
Investigators immediately believed that Egypt knew her killer. There was no sign of forced entry or robbery on the scene. Inevitably, Egypt's boyfriend Curtis was thoroughly interrogated, but eventually cleared of suspicion. Almost a year after the murder, in March 2018, investigators finally announced they had a person of interest: Egypt's ex-boyfriend Kenny Michalak.
Kenny and Egypt dated during a time period when she was broken up with Curtis. According to Egypt's loved ones, their relationship was volatile. Kenny had apparently gotten physical with Egypt in the past, and had also been controlling and verbally abusive towards her. Curtis told police that, after he and Egypt had gotten back together, he saw Kenny lurking around Egypt's car while it was parked at Curtis's apartment complex. The last known time that Egypt personally encountered Kenny was at the Belleville National Strawberry Festival, shortly before her death. At that event, Kenny had apparently found out that Curtis and Egypt were moving in together, and he angrily confronted the couple. A week after that encounter, Egypt was found dead.
Kenny has denied being involved in Egypt's murder. Despite being publicly named a person of interest, police have still not charged him with anything related to Egypt's case. Egypt's mother, Tina Covington, is not 100% sure that Kenny is the killer. While she acknowledges that Egypt and Kenny had a toxic relationship, she believes that police named him as a person of interest due to the pressure to blame somebody for the crime.
The investigation in Egypt's murder is still ongoing. If you have any information that could held lead to the arrest of Egypt's killer, please Crime Stoppers of Michigan at (800) SPEAK-UP.